Researchers develop device that could increase internet speed using 'twisted' light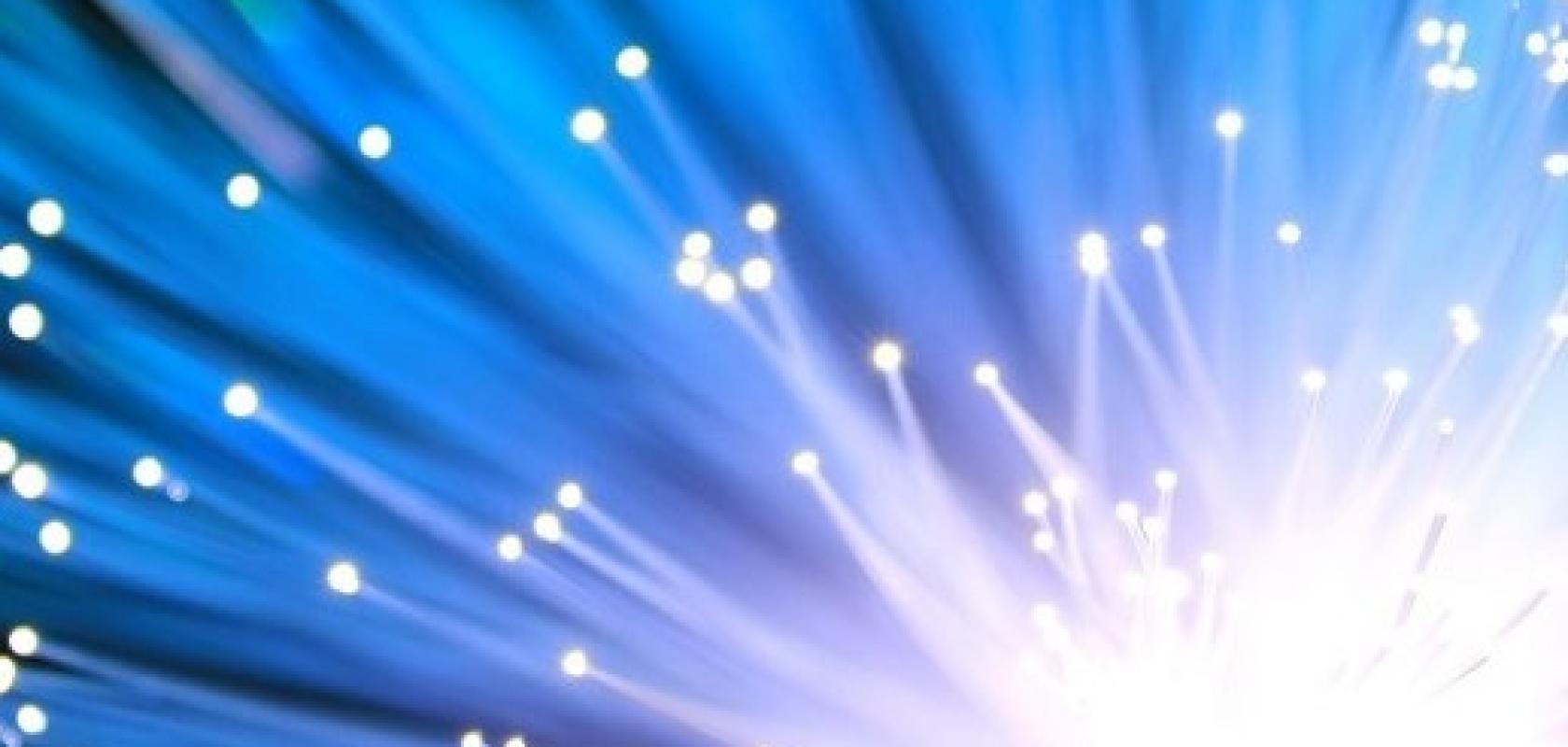 Researchers at Royal Melbourne Institute of Technology (RMIT) in Australia have developed new fibre optic technology that can harness twisted light beams to more quickly carry and process data.
According to the paper (which was published in the Nature Communications journal), current fibre-optic communications use just a fraction of light's capacity by carrying data on the colour spectrum, whereas some of the more recent developments can use the oscillation, or shape, of light waves to encode data. This latest discovery uses light in a state of orbital angular momentum (OAM) – carrying data on light waves that have been twisted into a spiral to increase their capacity.
Co-lead author Dr Haoran Ren from RMIT's School of Science, believes that the small nanophotonic device built for reading twisted light, could be key to enabling faster-broadband communications. This follows previous research from the same team in 2016, which detailed how they had decoded a small range of twisted light on a nanophotonic chip. But technology to detect a wide range of OAM light for optical communications was not viable at the time, largely due to size constraints.
Ren – who co-authored the paper with Dr Zengji Yue, associate research fellow at University of Wollongong – said: 'Our miniature OAM nano-electronic detector is designed to separate different OAM light states in a continuous order and to decode the information carried by twisted light. To do this previously would require a machine the size of a table, which is completely impractical for telecommunications. By using ultrathin topological nanosheets measuring a fraction of a millimetre, our invention does this job better and fits on the end of an optical fibre.'
According to LAIN director and associate deputy vice-chancellor for research innovation and entrepreneurship at RMIT, Professor Min Gu – who also co-authored the paper – the device can be scaled up for industry thanks to the materials' compatibility with the silicon-based materials used in much of today's technology. Gu said that the OAM nano-electronic detector is 'like an eye that can see information carried by twisted light and decode it to be understood by electronics,' adding: 'It fits the scale of existing fibre technology and could be applied to increase the bandwidth, or potentially the processing speed, of that fibre by over 100 times within the next couple of years.'