Exfo D-Series OTDR solutions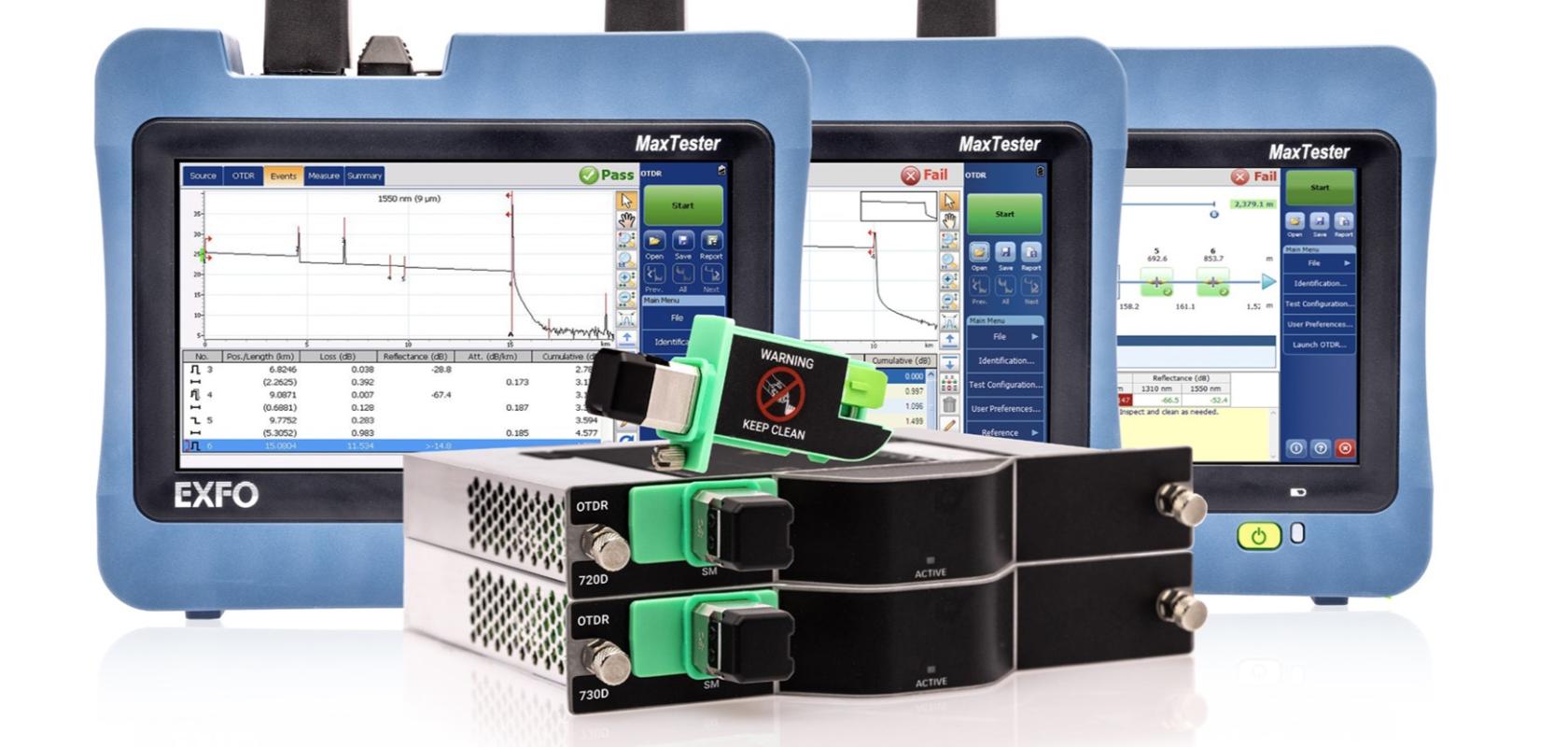 Exfo has announced its new D-Series of OTDR solutions, advanced field-testing tools that are designed to deliver accurate measurements to characterise and validate fibre links. These tools support critical fibre deployments and network operations in FTTH and RAN Mobile networks, and data centres.
The new OTDR series combines several advanced features to help bring efficiency gains to OTDR field tests. Continuous testing of critical fibre links can result in worn device connection ports over time, which can degrade the quality of test results – an issue that can only be addressed by returning the device to the manufacturer for repair. EXFO's D-Series features an optical port connector health monitoring wizard, and field-swappable optical port connectors that can be replaced in the field once worn. 
The D-Series OTDR also combines both optical link mapping and power measurement (optionally a dual-channel PON power meter) through the same optical connector port. This benefits technicians by allowing them to move between power checking to troubleshooting mode without having to disconnect the fibre under test to swap to a separate power meter unit.