FibreFab offers a new twist on connector polarity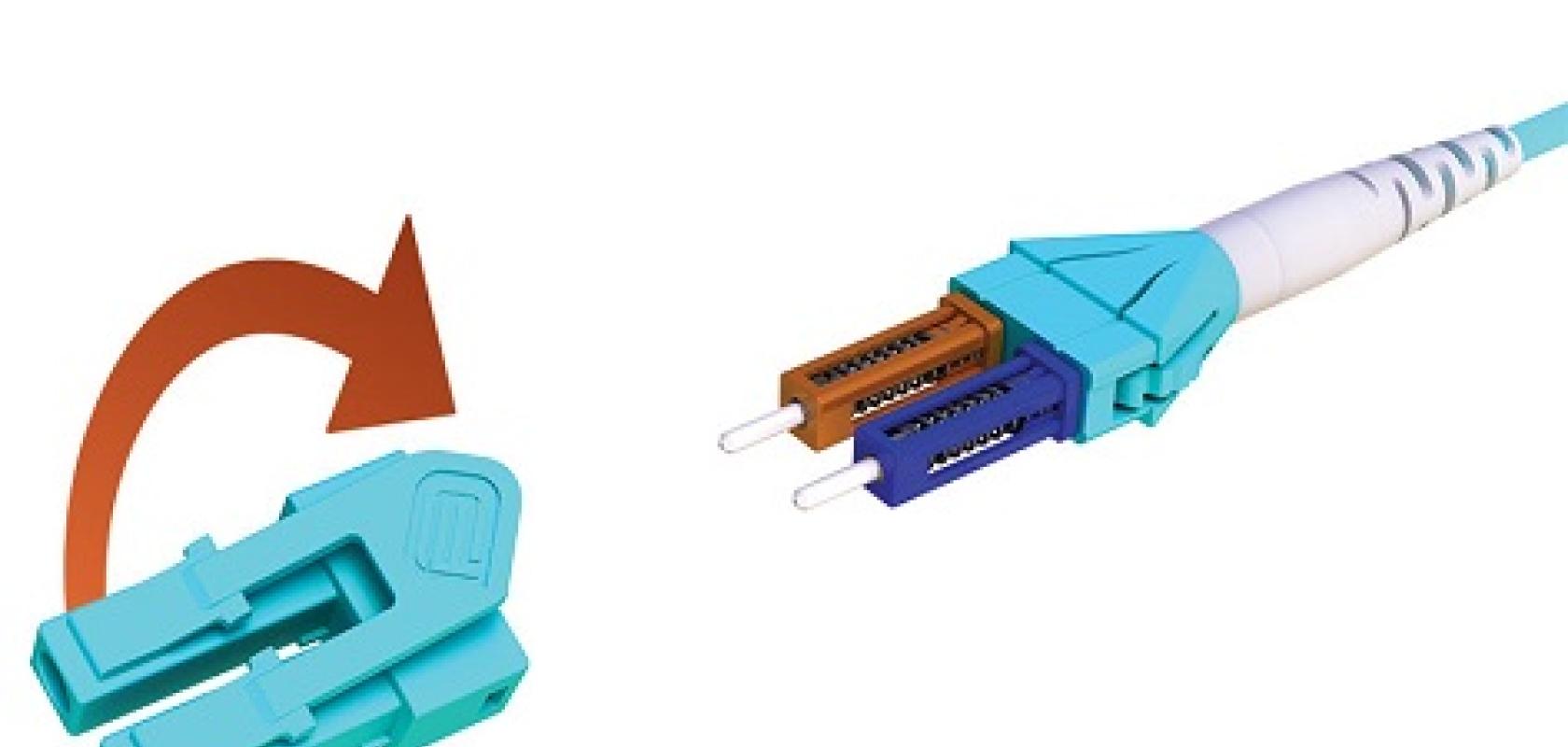 FibreFab has developed the QuickFlip LC connector, a new and intuitive method of rapidly changing connector polarity in fibre-optic networks.
As modern fibre-optic networks become increasingly complex, there is a need to easily change the polarity of duplex fibre channels in the field. Perhaps there has been a mistake in design or a need to connect the fibre to a particular piece of equipment that requires the opposite polarity.
In the past, this would require disconnecting and re-connecting a dense network of cabling to replace just one cable or the un-clipping of a duplex connector pair, slitting the zip cable and re-clipping the pair, both of which can be complex and time-consuming jobs.
FibreFab's QuickFlip LC Connector is a new approach to polarity reversal. The well-known duplex LC connector has been re-engineered into two parts. The removable front assembly allows a simple 'remove, rotate and reassemble' action to reverse the polarity. The rear of the assembly, containing ferrules, fibre and cable retention, remains intact and the fibres are undisturbed – a unique feature of the QuickFlip Connector.
The new connector can mate with any standards-compliant LC duplex adaptors and features clear marking to easily differentiate polarity, A-A and A-B. QuickFlip reversible polarity uniboot patch cords are supplied with 2.4-mm round duplex cable, significantly reducing space compared to both 3-mm round duplex and 2-mm zip duplex cable assemblies. The reduction in cable density provides better visibility of equipment and improved airflow.
Ideal for data centre applications, the QuickFlip connector is available in singlemode and multimode for all of FibreFab's pre-terminated assemblies including fan outs, multi-fibre MTP assemblies and patch cords.
The QuickFlip connector will launch at ECOC 2015 in Valencia, Spain, on stand #327/328.