Huber+Suhner shows high-performance E2000 connector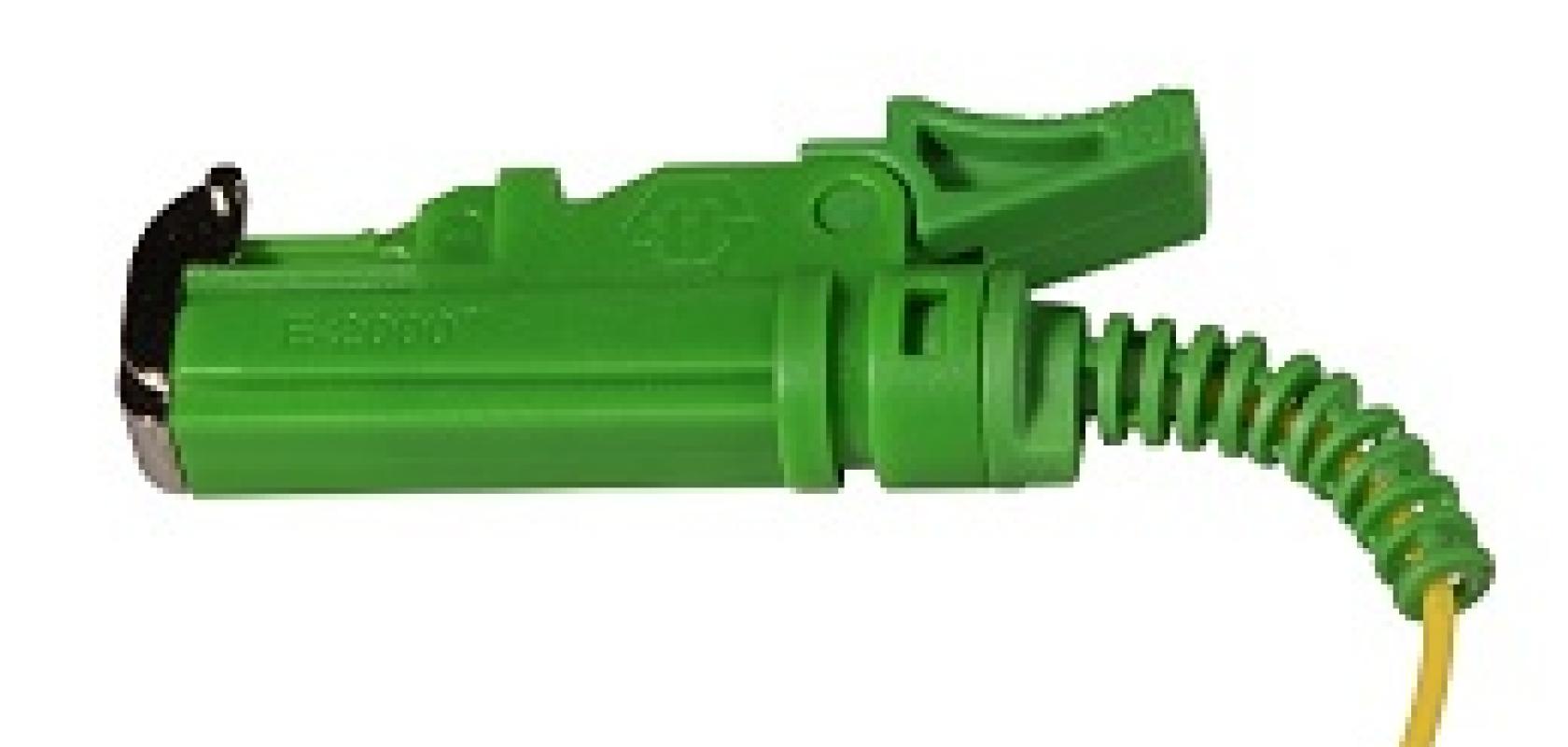 Connectivity specialist Huber+Suhner presented a high-performance E-2000 connector at ECOC 2017 in Gothenburg, Sweden, this week. This premium fibre-optic connector with automatic metal shutters is suitable for more demanding optical network applications.
Huber+Suhner has been manufacturing and selling the E-2000 optical connector under license for more than 20 years. Although the property rights on the E-2000 connector expired in July 2017, the trade name E-2000 remains protected, the company points out. Huber+Suhner is one of just three companies legitimately making these premium connectors.
The E-2000 connector series is one of the few fibre optic-connectors on the market with a spring-loaded shutter to protect the ferrule from dirt and mechanical damage. The shutter closes automatically when the connector is disengaged, locking out impurities that could lead to network failure and locking in the potentially dangerous laser beam.
With the increasing use of wavelength division multiplexing and optical amplification over longer transmission distances, connectors must withstand the higher optical powers employed. Unlike competing products, Huber+Suhner's E2000 connectors and adaptors have a metal protection shutter that blocks 100 per cent of the light. This allows the connectors and adapters to conform to the strict safety requirements for all current laser classes.
To ensure failure-free operation in high-power applications, the E2000 connectors have undergone accelerated aging measurements at 70 degrees to demonstrate that they can maintain performance under a constant 2W optical power for 500 hours. From a mechanical reliability standpoint, the connectors can sustain at least 200 mating cycles under a constant 2W of optical power.
Over the years, Huber+Suhner has paid careful attention to the material selection and manufacturing process control in order to improve optical performance. Patch cords and pigtails with E-2000 connectors have random mating performance of Grade B (mean insertion loss of 0.12dB) or better.
The E-2000 standard connector is available for singlemode and multimode applications in a variety of polish styles. The series is compliant with European (EN 186270) and International (IEC 61754-15) standards as well as environmental regulations RoHS and REACH.