Legrand high-performance structured cabling system now available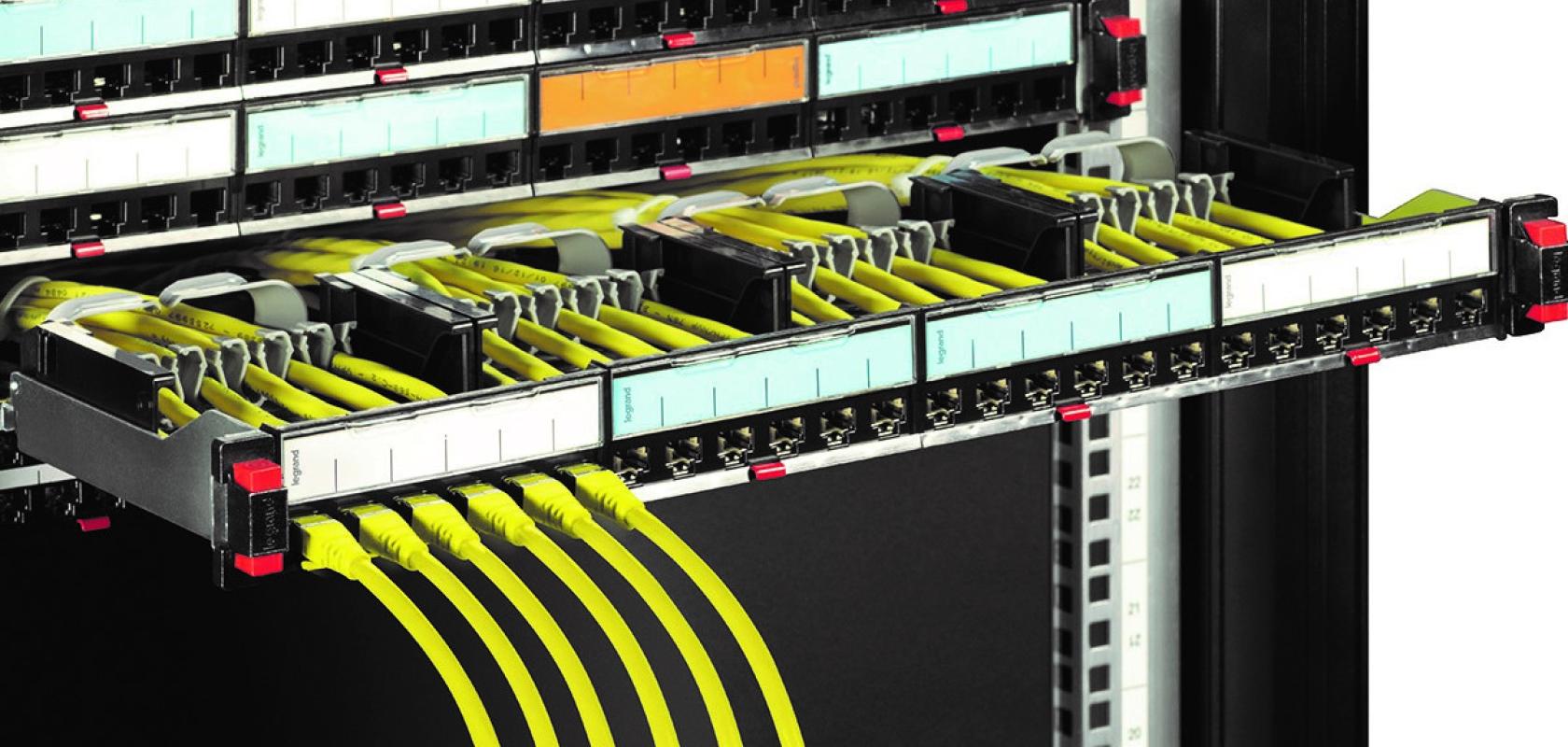 Legrand has unveiled a high-speed structured cabling offering in its new LCS3 system.
With both fibre optic and copper solutions, the system is ideally suited to local area network (LAN) and data centre applications. It also offers a range of 19" free-standing Linkeo enclosures with removeable side and rear panels, as well as wall-mounted units with rear, top and bottom pre-cut cable entries.
The cabling system is designed to deliver data transfer speeds of up to 100Gb/s. Thanks to its modular construction, the patch panel can facilitate a mix of fibre optic and high-category RJ45 copper connectors. It is easy to install, with colour-coded variants from Cat5e through to Cat8 negating the need for any specialist tools, and so promotes faster installation times.
Each copper patch panel comprises of four 'cassettes' with capacity for 12 connectors. As such, each patch panel can accommodate up to 48 ports-per-unit. Each cassette can be ejected at the touch of a button, while connectors can be removed without the need to disconnect the cords. Depending on requirements, splicing cassettes are available that accept all modular blocks, including a mixture of copper and fibre connectors on a cassette panel. Copper patch panels are available in both flat and angled versions, and both employ a quick and innovative cable guiding system for tidy cable management.
The LCS3 also includes completely redesigned fibre optic panels and drawers, available in high (96 connectors) and very high (144 connectors) density options. As with the LCS3 patch panels, both fibre optic panel options offer flexible modular configuration and a fast-push-button cassette ejection system. The high-density variant is available with splicing units to facilitate a combination of copper and fibre optic connectors per patch panel.
Legrand's structured cabling system brings with it a new range of 19" power distribution units, which can be installed both horizontally and vertically without the need for any specialist tools. A power cord locking system prevents accidental disconnection to guarantee safety.