MACOM unveils end-to-end 100G single-lambda portfolio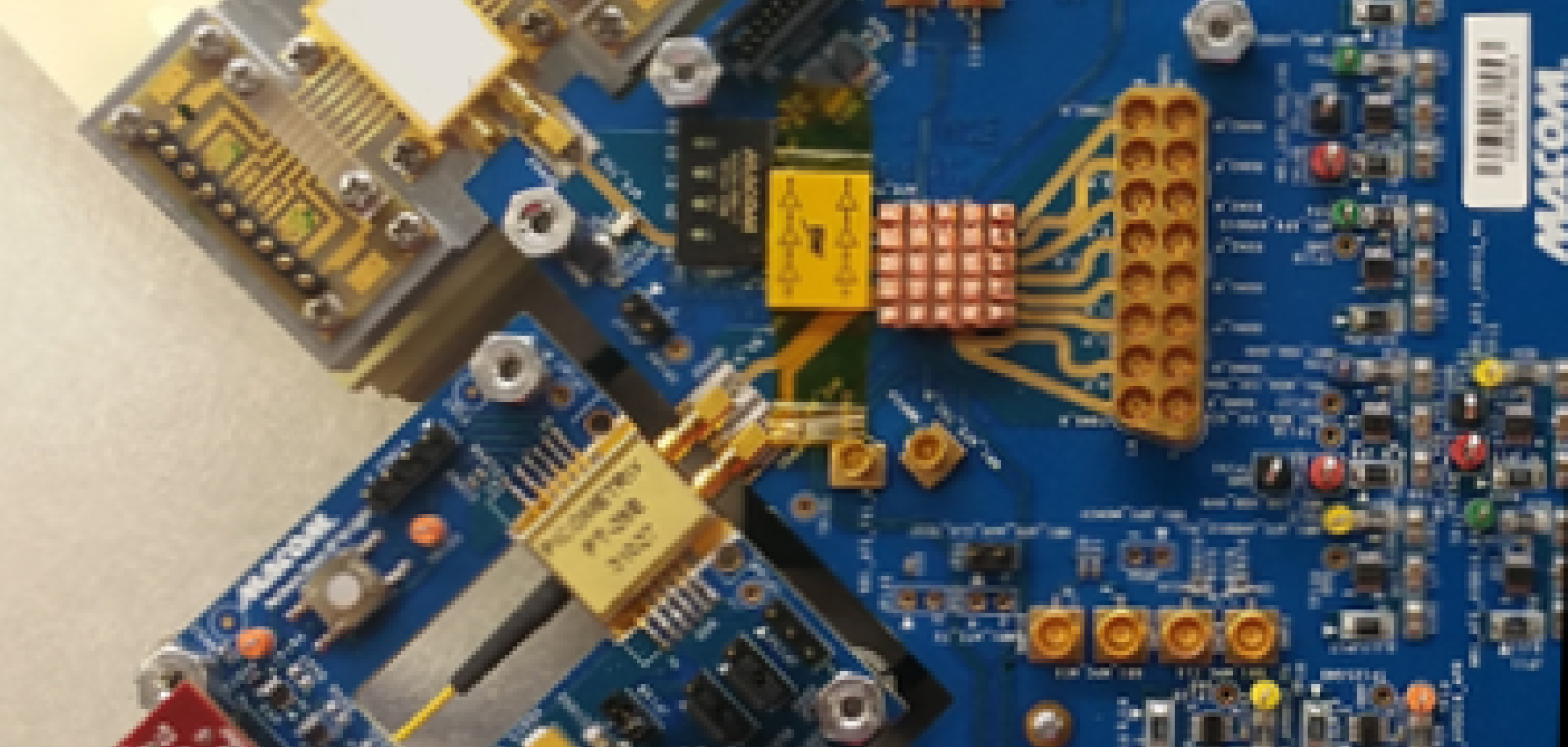 Macom Technology Solutions has unveiled what it claims is the industry's first complete 100G single lambda solution for cloud data centre optical interconnects that promises unprecedented system density at even lower cost per bit.
The availability of a complete set of products from a single supplier will enable customers to quickly and easily integrate those components, and get to market faster with the next-generation of 100G interconnects.
Macom's 100G single-lambda solution leverages the company's 53Gbaud PAM-4 technology to deliver 100G throughput over a single wavelength. 100G Single Lambda is an approach that has been endorsed by the IEEE that can dramatically reduce the number and cost of optical components typically housed in an optical transceiver module.
100G single lambda can be implemented in QSFP optical modules enabling plug-and-play compatibility with existing systems, thereby accelerating customers' field deployment of the technology, and bypassing the need for switches and routers to be developed before they can deploy their end solutions in volume, according to Macom.
 "Cloud data centres have moved quickly to deploy first generation 100G modules, but insatiable data demands, unrelenting cost pressures and compressing upgrade cycles require a new generation of modules that enable to eliminate capacity, throughput and cost constraints," said Kevin LeFebvre, principal analyst, Ovum. "Macom's Single Lambda 100G solution embodies the technology innovation and 100G to 400G roadmap acceleration needed to keep pace with unabated cloud data centre growth."
Macom's 100G single-lambda portfolio includes the following products:
Macom Prism mixed-signal PHY (MATP-10025)
53GBd PAM-4 single lambda 100GL-PIC (MAOP-L561PP)
1x53GBd PAM-4 TIA (MATA-005817)
4x53GBd PAM-4 TIA (MATA-03819 and MATA-03919)
1x53GBd PAM-4 PIN photodiode BSP56A/QA
PAM-4 TOSA/ROSA for 53GB applications
Built in an advanced 16nm FinFET process node, Macom's Prism mixed-signal PHY is a generation ahead of competing PHYs developed at larger, planar geometries, the company asserts. The part is designed for 53Gbaud PAM4 operation with integrated linear laser driver, forward error correction and a flexible DSP based equaliser.
Macom's Prism PHY is complemented by the company's highly integrated silicon-photonics-based L-PIC optics consisting of a laser integrated with a silicon chip.
Together these highly integrated components drives additional cost optimisation, enabling cloud-scale manufacturing capabilities for our customers, Macom contends.
Macom will showcase the 100G single lambda products via video demonstration at ECOC, 17 – 21, September, Gothenburg, Sweden, at its booth #117.