Optoscribe OptoArray precision fibre alignment arrays to help reduce losses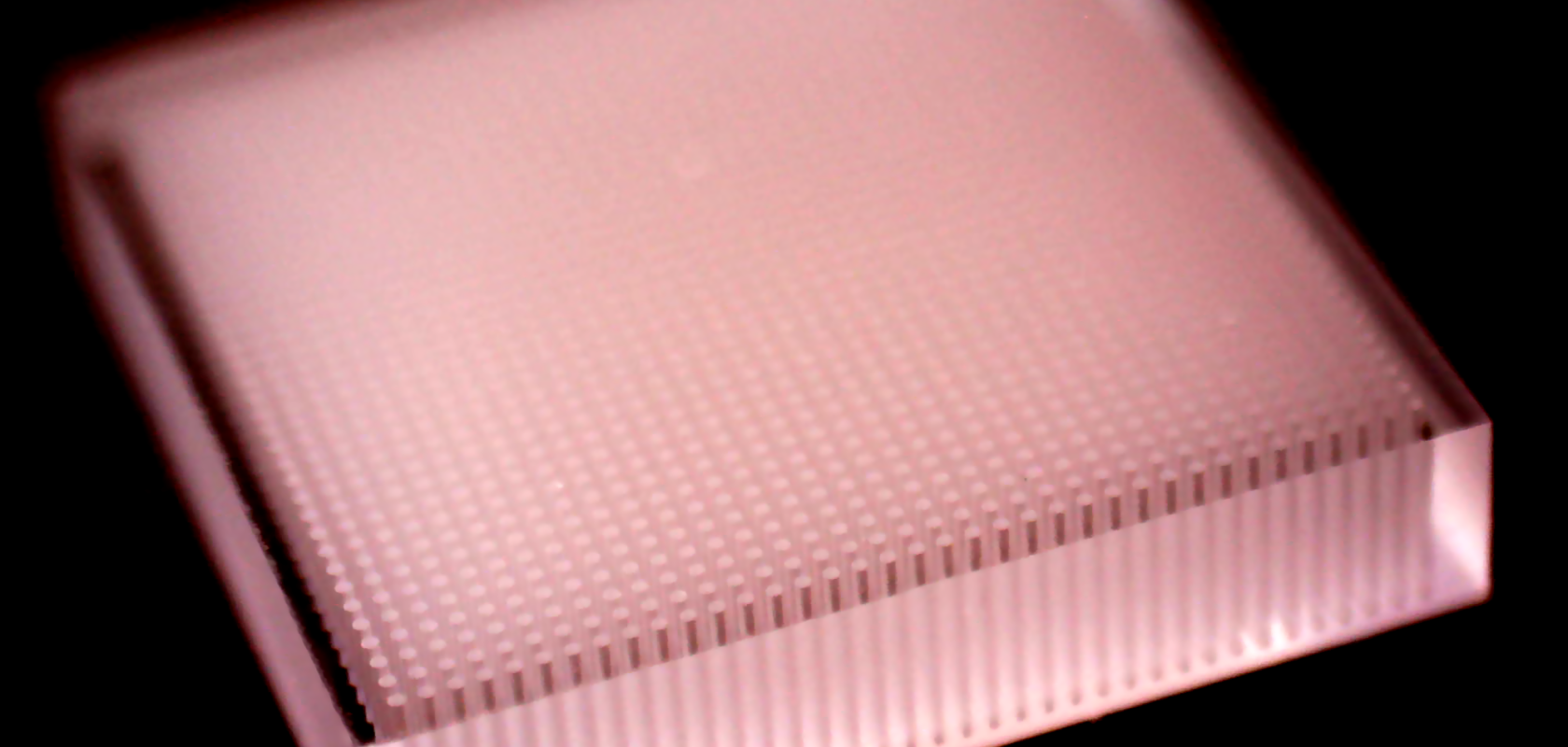 Optoscribe has launched OptoArray, its new range of precision fibre alignment structures. The solutions are designed to help reduce losses in optical circuits through the precise and stable alignment of fibres – important given the demand for increasing levels of high-density optical fibre in a variety of applications.
The company's high-speed laser-based manufacturing process provides full 3D flexibility in the patterning of holes and can create high precision, highly controllable microstructures in glass. In addition, the 3D control provides the ability to shape the hole entrance creating a funnel or conical taper to allow for easy insertion of the fibres. Holes can also be formed at arbitrary angles to the surface of the glass such as the eight degrees typically used for minimising back-reflections.