Three launches for Marvell at OFC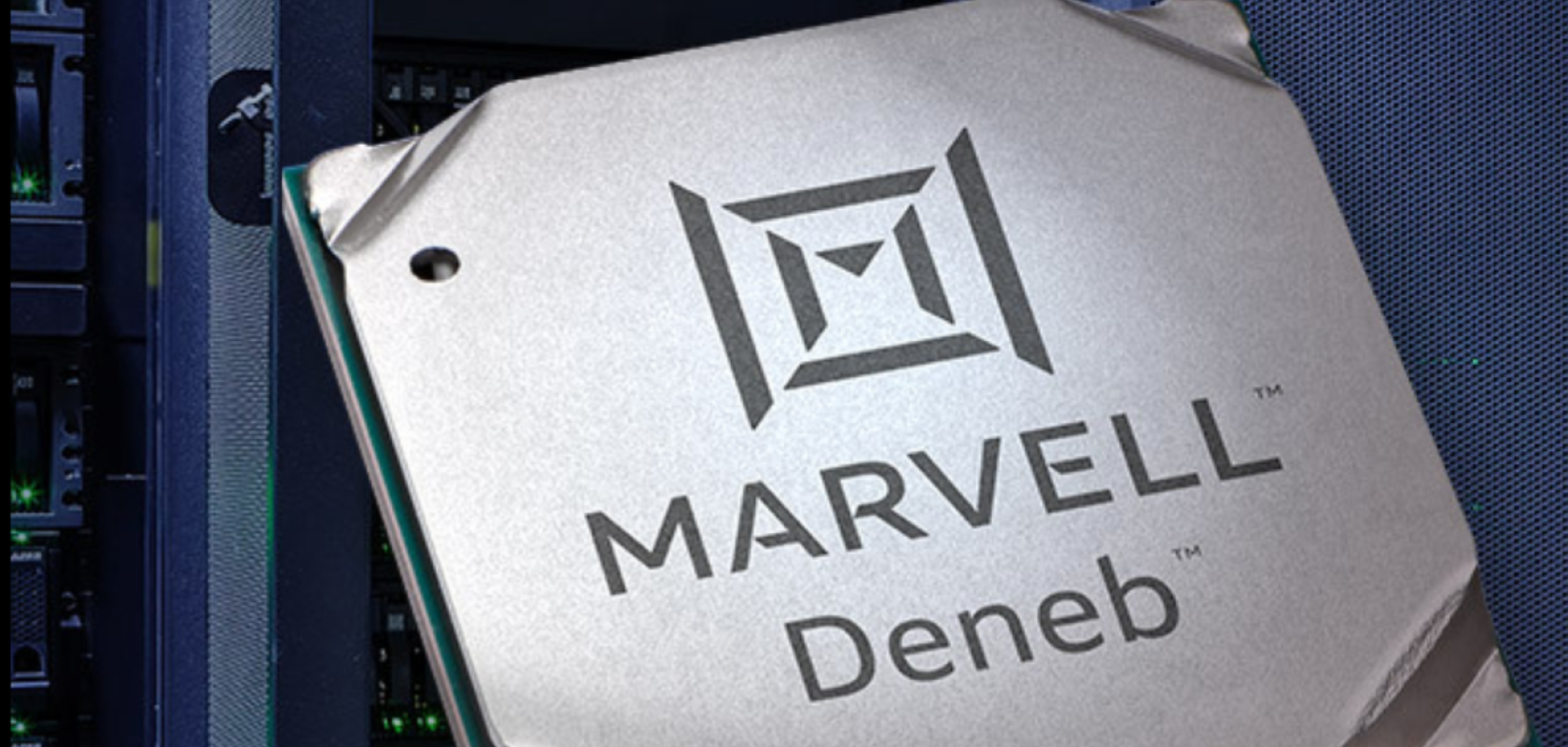 Attendees to the virtual OFC Conference were able to view three new product launches from Marvell.
The company expanded its coherent digital signal processor (CDSP) portfolio with the Deneb ultra-low power, multi-mode 400G DSP. Deneb enables the advancement of disaggregated optical architectures for operators and accelerates the adoption of IP-over-DWDM (IPoDWDM) for optimal data centre interconnects (DCIs). 
Compatible to its predecessor, Canopus, the new CDSP offers customers an upgrade to interoperable pluggables across multiple platforms. Introduced from the recent Inphi acquisition, the CDSP technology extends Marvell's industry leading networking portfolio for hyperscale cloud data centres and 5G carrier infrastructure.
Deneb is facilitating a large ecosystem of partners offering standards-based small form factor coherent pluggable modules that enable massive scalable bandwidth in metro, access and DCI transport networks. This will drive supply diversity and accelerate time to deployment. These partners include InnoLight, Molex, NeoPhotonics and Eoptolink. 
In addition, the company launched a 1.6T Ethernet PHY with 100G PAM4 electrical input/outputs (I/Os) in 5nm, which was designed to accelerate the transition to 100G serial interconnects and increase the bandwidth speeds of the previous generation of PHYs to bring scalability for performance-critical cloud workloads and applications such as artificial intelligence and machine learning.      
The 88X93160 Ethernet PHY solution enables next-generation 100G serial-based 400G and 800G Ethernet links for high-density switches. The doubling of the signaling rate creates signal integrity challenges, driving the need for retimer devices for high port count switch designs. It's critical that retimer and gearboxes used for these applications are extremely power efficient. Implemented in the latest 5nm node, the Marvell 800GbE PHY can provide a 40 per cent saving in I/O power.
It incorporates the company's 112G 5nm SerDes solution that was announced last November, combining performance with the ability to operate at 112G PAM4 across channels with >40dB insertion loss. This 112G 5nm SerDes technology will be designed in Marvell's Prestera switch portfolio across data centre, enterprise and carrier segments. 
Last but not least is the Atlas 50Gb/s PAM4 DSP chipset solution for high-performance cloud data centre, computing and emerging AI applications. Introduced from the Inphi acquisition, the new PAM DSPs extend Marvell's networking portfolio. The chipset is based on Marvell's Polaris 50G PAM4 DSP family, and can now integrate transimpedance amplifiers (TIAs) and laser drivers in mainstream CMOS technology, reducing supply chain complexity and power consumption by up to 25 per cent. Atlas can also wire bond directly with lasers and photodiodes, further simplifying the assembly process for optical module integrators, effectively reducing both product lead times and time to market.
At its foundation is a highly configurable DSP engine, which is field proven and qualified in multiple hyperscale cloud data centres around the world. The DSP is designed to achieve performance levels for multi-mode and single-mode optical interconnects covering distances from <100m up to 40km, while keeping an extremely low power profile for optical module applications.
Speaking to Fibre Systems at the virtual OFC event, Nigel Alvares, vice president of solutions marketing at Marvell said: 'Our mission statement we put together about four years ago stressed that we wanted to put together infrastructure solutions where we develop and deliver semiconductor solutions that move, process and store the world's data faster and more lively than anyone else. The InPhi acquisition ties into that where Inphi brings high-speed electrical optics. The new announcements all centre around the networking piece, so Inphi brings the number one portfolio in PAM4 DSPs, coherent DSPs, linear transimpedance amplifiers (TIAs) and drivers that complement our switch portfolio. They advance our leadership in both the optical PAM4 DSPs and the copper PAM4 DSPs.'