VI Systems debuts 56G NRZ VCSEL driver and TIA chips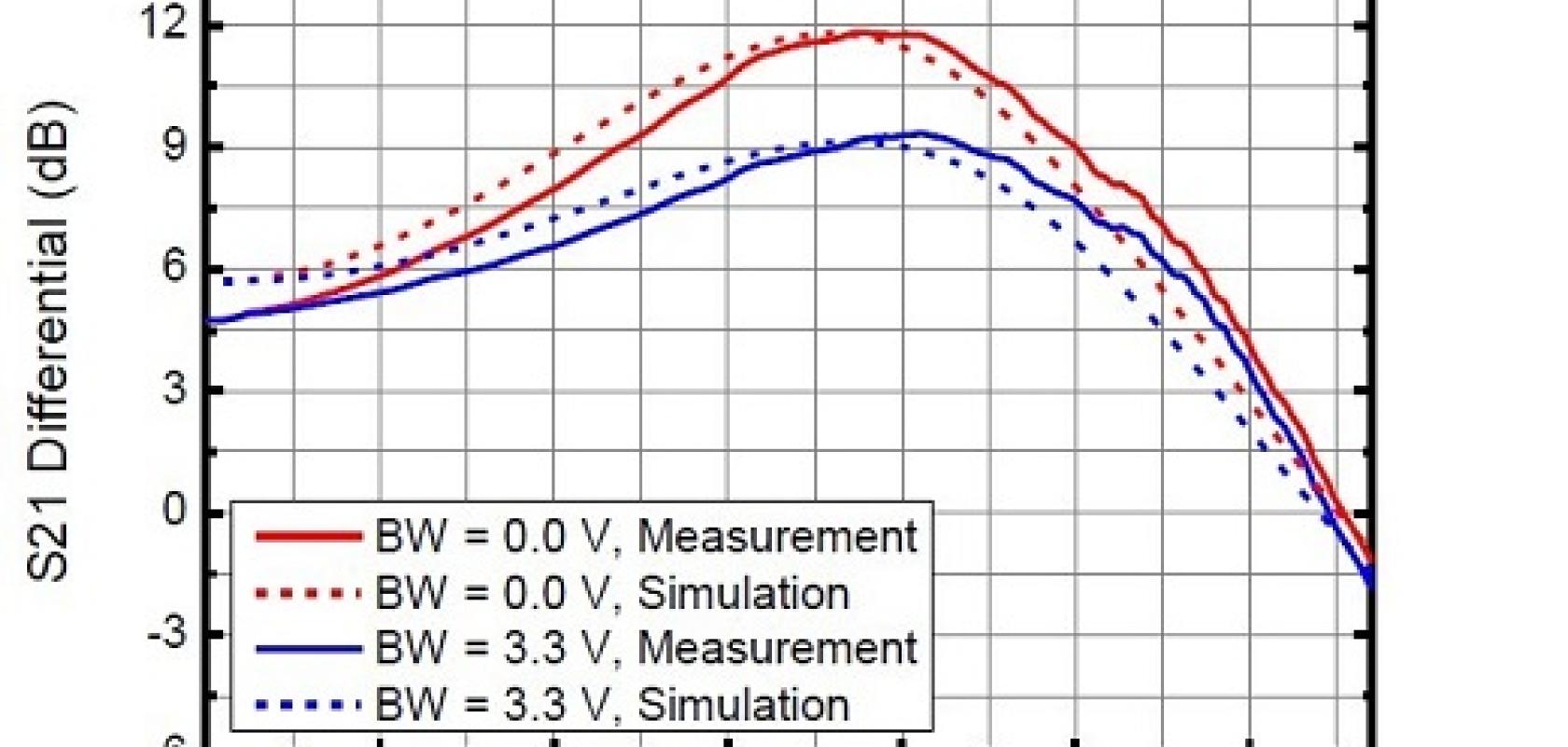 VI Systems has launched its first-generation 56Gb/s laser driver and amplifier chips designed for non-return-to-zero (NRZ) modulation in latency-critical optical communication links. The chips are designed to comply with the recently completed common electrical interface CEI-56G specification from the Optical Internet Working Forum (OIF), which specifies 56Gb/s NRZ signalling for very-short and ultra-short reach optical interconnects.
The new products are a vertical-cavity surface-emitting laser (VCSEL) driver and limiting transimpedance amplifier (TIA) for 56Gb/s NRZ modulation. The chips accept differential signal input or output channels. They feature a low power consumption of less than 280mW with an operational voltage of up to 3.3V. The small die size of 0.64 x 1.04 mm enables the chips to be included in compact optical module designs.
The graph illustrates simulated versus actual measured bandwidth of the VCSEL driver IC under typical bias conditions. The device offers a –3dB modulation bandwidth of up to 63GHz.
Customer samples of the VCSEL driver and TIA are available now.