VI Systems unveils VCSEL driver chip for 54G NRZ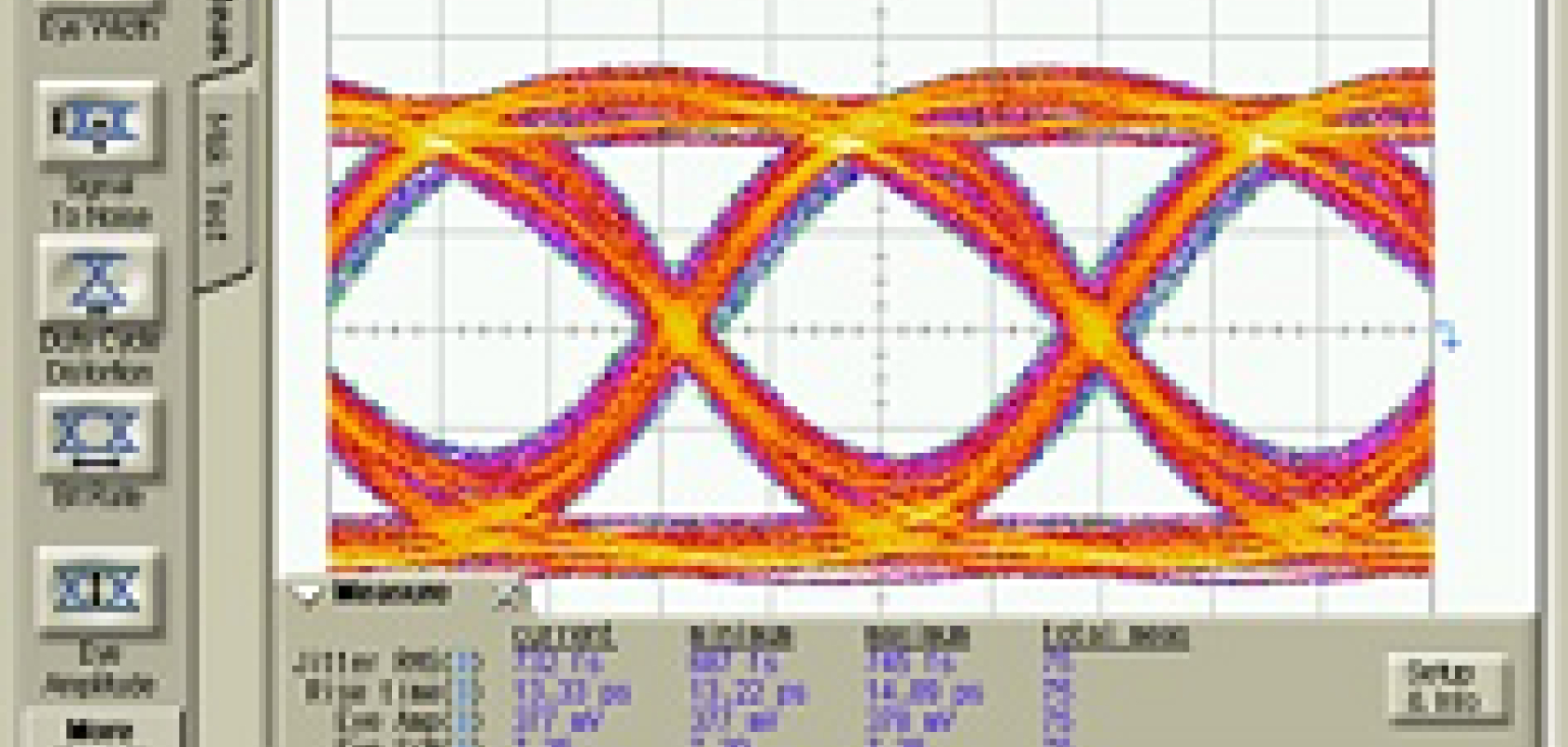 VI Systems, a specialist in ultra-high speed optical components for datacom networks, has introduced the A50-150C driver integrated circuit suitable for driving vertical-cavity surface-emitting lasers (VCSELs) at speeds of up to 54Gb/s in the non-return-to-zero (NRZ) modulation format.
The target applications are short-reach optical interconnects for data centre and high-performance computing applications. The chip could enable a future generation of optical interfaces based on directly modulated high-speed VCSELs using 50Gb/s signalling on each lane.
The new driver chip is optimised for very-low power consumption at serial data rates of up to 54Gb/s. The supply voltage is 3.3V and the power consumption is 70–150mW depending on the modulation current.
The A50-150C driver IC is designed for current modulation of low-capacitance VCSELs. The device features a differential signal input and several control functions to optimise the signal quality. The die dimensions are 1000µm x 600µm.
Samples are available now with a lead time of 1-2 weeks.
The image shows the eye diagram of the electrical output of the driver IC at 54Gb/s.