Viavi integration app to aid troubleshooting for technicians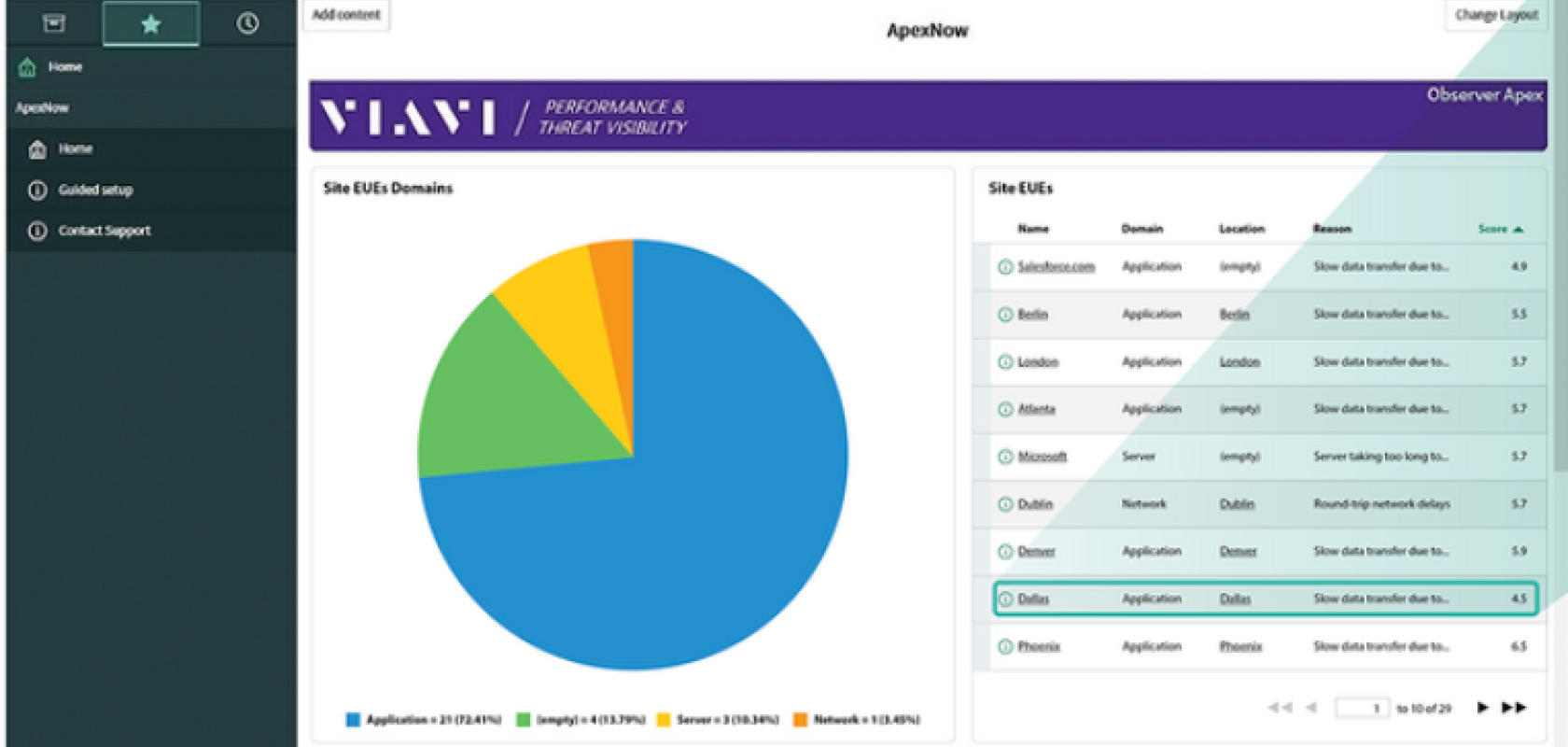 Viavi has announced the availability of ApexNow, an app integration between Viavi Observer Apex and ServiceNow IT operations management (ITOM) and telecommunications service operations management. 
ApexNow provides IT teams with immediate access to the company's end user experience (EUE) scoring model, further accelerating problem identification, analysis and resolution for users of Observer and the ServiceNow Platform. The Observer ApexNow application is available from the ServiceNow Store.
According to Viavi's State of the Network survey, network operators and security operations teams are managing the new work-from-anywhere paradigm, and supporting a surge in unified communications, all while reckoning with a skills gap. The ApexNow application enables technicians with varied levels of training to quickly isolate issues by network, server, application or client domain, or by physical location. The EUE Score is underpinned by a machine learning process providing insight into the root cause of a degradation to allow for an automated remediation process to be executed using the power of the ServiceNow Platform.