Viewpoint
Sponsored Content
Emtelle's MultiFu employed for challenging FTTH project in Denmark

A new and welcome trend that has emerged sees utility companies using their existing infrastructure and pre-existing utility ducts in innovative ways to provide customer connections. This trend is obviously driven by the desire to eliminate the cost of installation, which can ultimately make or break any FTTH project…
Emtelle is committed to working with our customers to provide a comprehensive range of products to support this trend in the market.
Our MultiFu and Fibreflow FUSION products are great examples of this:
MultiFu: an assembly of polyethylene microducts each containing a fibre unit. The assembly (bundle) is surrounded by an outer sheath that is suitable for direct burial in suitably prepared ground. This product reduces the need to use specialist blowing equipment when connecting customers. MULTIFU products can be partially of fully populated, depending on customer uptake.


Fibreflow FUSION: A tube bundle and fibre cable fusion assembly that installs into already installed ducts. Allows the customer to maximize value from lease of existing space.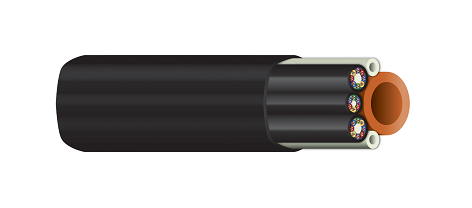 An excellent example of Emtelle's MultiFu retractable fibre products and Fiberflow FUSION being used in shared infrastructure took place in Arhus, Denmark. A no dig zone in the high street, where it was impossible to lay new ducts, made it very difficult to access the customer
Overcoming no dig challenges in Denmark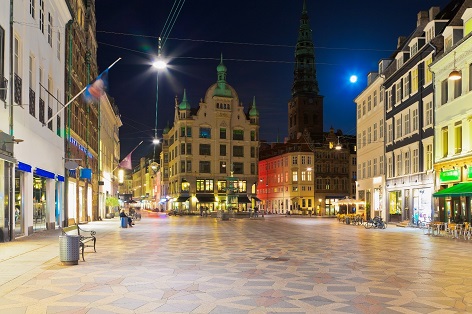 When Danish telecommunications company Fibia faced the challenge of installing a FTTH network within a large multi-dwelling unit (MDU) in the city centre of Århus, Denmark, they chose Emtelle's MultiFu products. The city centre location meant that digging was not permitted; reducing access in what was already a challenging project.
Torben Jensen, Backbone and Business Manager at Fibia, explained:
"At Fibia, we wanted a flexible solution, in which we could use some of the existing tubing with a 40mm diameter. We selected the MultiFu solution from Emtelle, since it gave us a maximum utilization of the capacity in the tubes and we achieved the flexibility that we wanted.
"We were a little sceptical about the rigid structure, which MultiFu had, but the scepticism proved to be unfounded. The MultiFu tubing was easy to work with and it installed easily through the existing tubing with a diameter of 40mm. In fact, it took less than five minutes to blast the tubing the good 300m of the longest stretch."
Emtelle's MultiFu is a protected microduct with fibre units pre-installed, meaning Fibia could install the MultiFu microducts into the existing 40mm tubes.
The project also used Emtelle's FibreFlow FUSION hybrid optical cable / micro duct assembly (14/10mm 2 x 48f and 1 x 96f) through the same network.
About Emtelle
With over 30 years' experience in the telecommunications industry, Emtelle is a leading global manufacturer of blown fibre and ducted network solutions. We have a proven track record, and a reputation for exemplary customer service. We have factories worldwide (two in Scotland, one in Denmark and one in India) and can respond to large orders at short notice.
The history of telecommunications and the nature of our company are intrinsically linked. As we have responded to changes in technology, market demand and customer expectation, our innovation, expansion, and development has in turn helped shape the industry.
This article is brought to you by: