Not all underground cables are made equal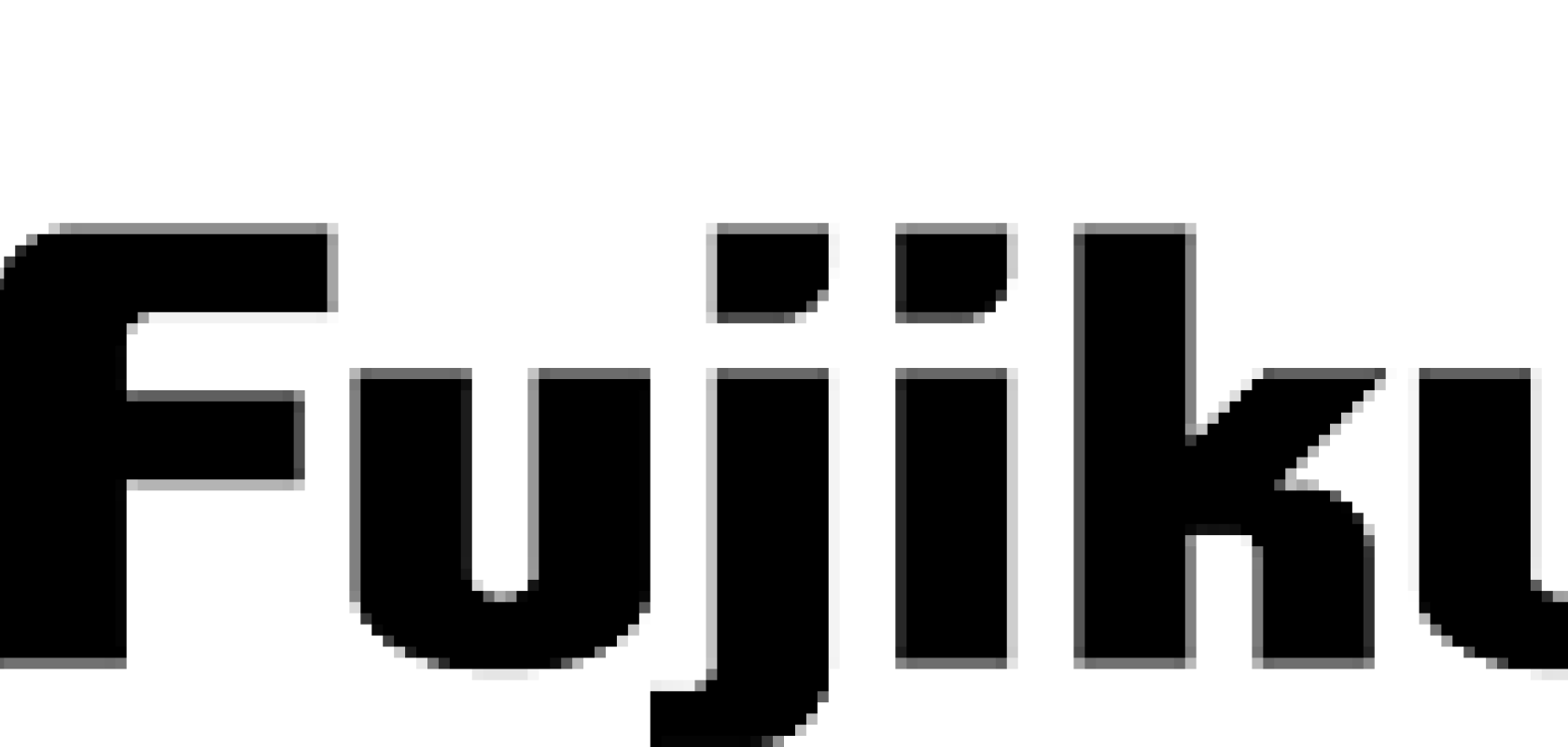 A major contributing factor facing Infrastructure Providers (IP's) and Communication Providers (CP's) alike when deploying Next-generation access (NGA) networks - including fibre to the home (FTTH) and fibre to the cabinet (FTTC) architectures - is to optimise the use of available space within underground ducts and manholes.
Improving the total cost of ownership (TCO) of outside plant (OSP) networks through the efficient use of existing, new or re-used (owned or leased) duct space is critical to avoid expensive and disruptive civil works (digging and trenching can exceed 80% of the total cost of the infrastructure deployment).
These factors are key in both core and access networks, especially in cases where IP's and CP's are deploying high-density fibre cables containing 288 fibres and above.  Basic considerations are the cable size and diameter of ducts, but there are additional factors that should be considered.
Fujikura manufactures a variety of OSP cables, connectivity, test and inspection solutions for telecommunications infrastructure applications.  Fujikura's design philosophy is to create innovative, value-rich products that give network owners options for improving TCO.
Underground Cable Types
There are three main types of underground cables.
Direct Buried
Duct
Air Blown/Jetting
Direct Buried
Cables are placed directly into the ground (no duct) using trenching methods.  Most common cable constructions are single or double-armoured loose tube or Wrapping Tube Cables (WTC). 
Duct
Cables are usually pulled into plastic (typically HDPE) ducts (most common sizes range from 30 to 90mm).
Air Blown/Jetting
Air-blown cables such as Fujikura's OSP LM200 MicroCore® are installed in smaller ducts (typically inside diameters range from 3.5mm to 20mm).  Micro-ducts have low-friction inner linings to reduce resistance (friction) to cable movement.  Individual micro-ducts are placed within an existing larger duct to create multiple pathways.

All of the above installation methods are regularly deployed, but the most popular solution in modern networks is air-blown.  However, the suitability of each type depends on the network architecture and application.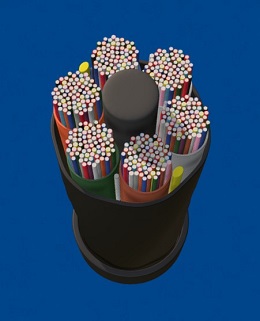 MicroCore® Air-Blown cables are significantly smaller than traditional loose tube duct cables and use less duct space.
Air-Blown/Jetting Cables
OSP MicroCore®
Fujikura's OSP MicroCore® products consist of loose tube fibre optic cables with reduced overall diameters and much higher fibre density packaging compared to traditional loose tube cables.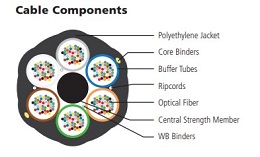 With optimum conditions, blowing distances can exceed 3,000 metres in less than one hour.
Design Considerations
Cables designed for air-blowing should be small, lightweight, rigid and the outer surface must ideally have a texture that both reduces friction while also assisting the blowing/ interaction with the duct.  Fujikura's LM200-Series cables use the latest 200μm bend-insensitive single-mode fibre compliant to both G.652.D and G.657.A1 standards. The smaller fibre assists the design of even smaller diameter cables.  Designs are optimized for air-jetting (blowing) into micro-ducts.  Ideal micro-duct/blown-cable ratio is between 50% and 80% (dependent on cable/duct design and test criteria).
Common cable constructions are based on tubes containing 12 individually coloured fibres.  The LM-200 series cables are based on 6-element/tube designs that use multiples of 12 fibre sets in each tube (up to 48 fibres in a single tube).  Individual fibres can be arranged to form a 12 fibre ribbon to facilitate mass fusion splicing methods – cable preparation and splicing time can be reduced by 50% using these proven techniques.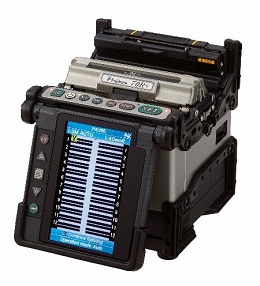 Ribbon splicing has been largely overlooked in European markets, but interest is increasing since it can provide significant improvements in jointing time (operational savings are particularly attractive) – refer to Fujikura's Wrapping Tube Cables (WTC) and innovative Spider Web Ribbon (SWR®) technology.
Duct Space Utilisation
Calculating whether the available duct space is being optimized is not just about installing the smallest cable with the highest packing density, but it is critical that the duct space is optimized.  Standard micro-duct sizes include; 7/5.5, 10/8, 12/8, 12/10, 14/10, 16/12, 18/14, 22/16 and 27/20mm.
Fujikura's LM200 Series 288 fibre OSP MicroCore® cable is designed to fit a 10/14 micro-duct (10mm inner diameter).  96 and 144 fibre designs can be installed in 10/8 or 12/8 micro-ducts.
Conclusion
In recent years there has been a general trend towards smaller, lighter blown cables, it is worth considering that in certain instances the cable diameter while critical is not the overriding selection criteria.  When evaluating the TCO savings, speed and ease of installation is an important factor, but so is the time to prepare the joint, splice the fibre and consideration to the space utilization inside the joint chamber is often overlooked.
Fujikura's extensive range of OSP cables include designs for underground, on-ground and aerial installation.  Each cable is uniquely designed for specific customer/market needs to ensure it is suited to a particular application.
Feel free to contact us if you would like to discuss your needs or require additional information including ribbon splicing methods.