Connected Britain 2023:"Building block" revealed to speed up UK fibre roll-out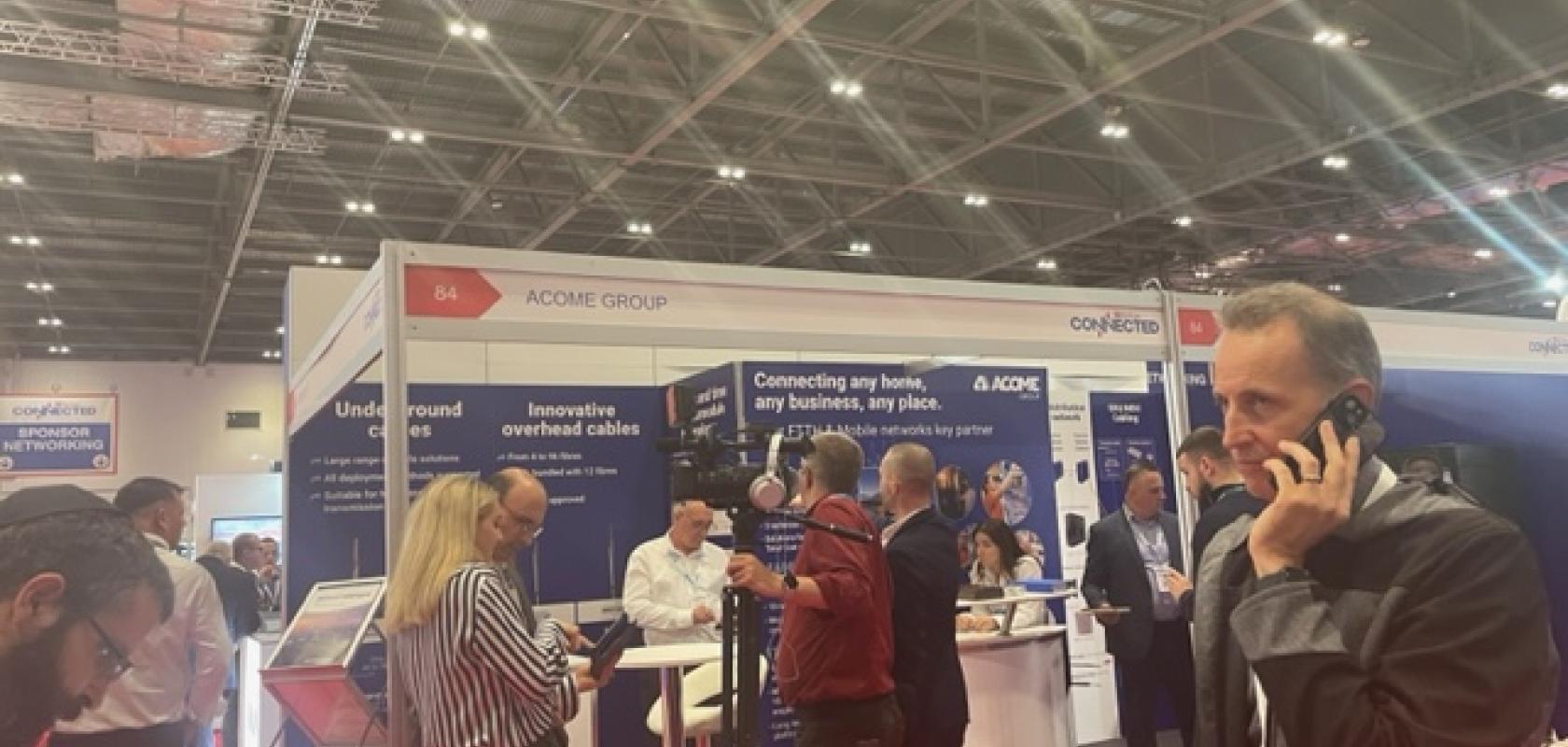 Acome at Connected Britain
Acome Group has launched and showcased at Connected Britain a new fibre cable that is designed to make deployments of full fibre broadband networks in urban and rural areas across the UK quicker and easier. This is thanks to a lightweight (ULW) fibre cable constructed with the group's patented nanomodule technology. 
The cable, designed for urban and rural aerial use in the UK market, can fit 96 fibres in each module, whilst maintaining modules of 12 fibres. The benefit for network builders is that hey can deploy more fibre in the same diameter of cable. The company's nanomodule technology could also remove the restraints of aerial cables' 7mm size, which typically limits them to a maximum of 48 fibres. 
The new 96-fibre cable also addresses some of the key pain points that installers face in helping to reduce installation times by an average of three hours and countless hours off maintenance times for every kilometre of cable deployed. This is because the cable is grease and gel free, making it easy to handle and install and eliminates the need for fibre cleansing. The cable is also kink free. 
The elimination of sealing gel or grease, typically used on cables for an additional layer of protection, negates fibre cleansing, reducing the fibre preparation times. This includes reduced splicing times compared to conventional cable designs which results in significant cost savings and ultimately mitigates the cost of the cable itself. It also reduces the risk of damage to the fibre and racks where they are placed.   
Acome Key Account Manager, Lee Spicer says: "The nanomodule is a new building block for making optical fibre products, opening the gateway for new products that were not previously possible. Our focus at Acome is to make it as easy for the installer as possible and we are delighted to be announcing it to the market at a time when network builders are trying to make their roll outs as efficient, quick, and cost-effective as possible."