Feasibility study under way for sustainable subsea cable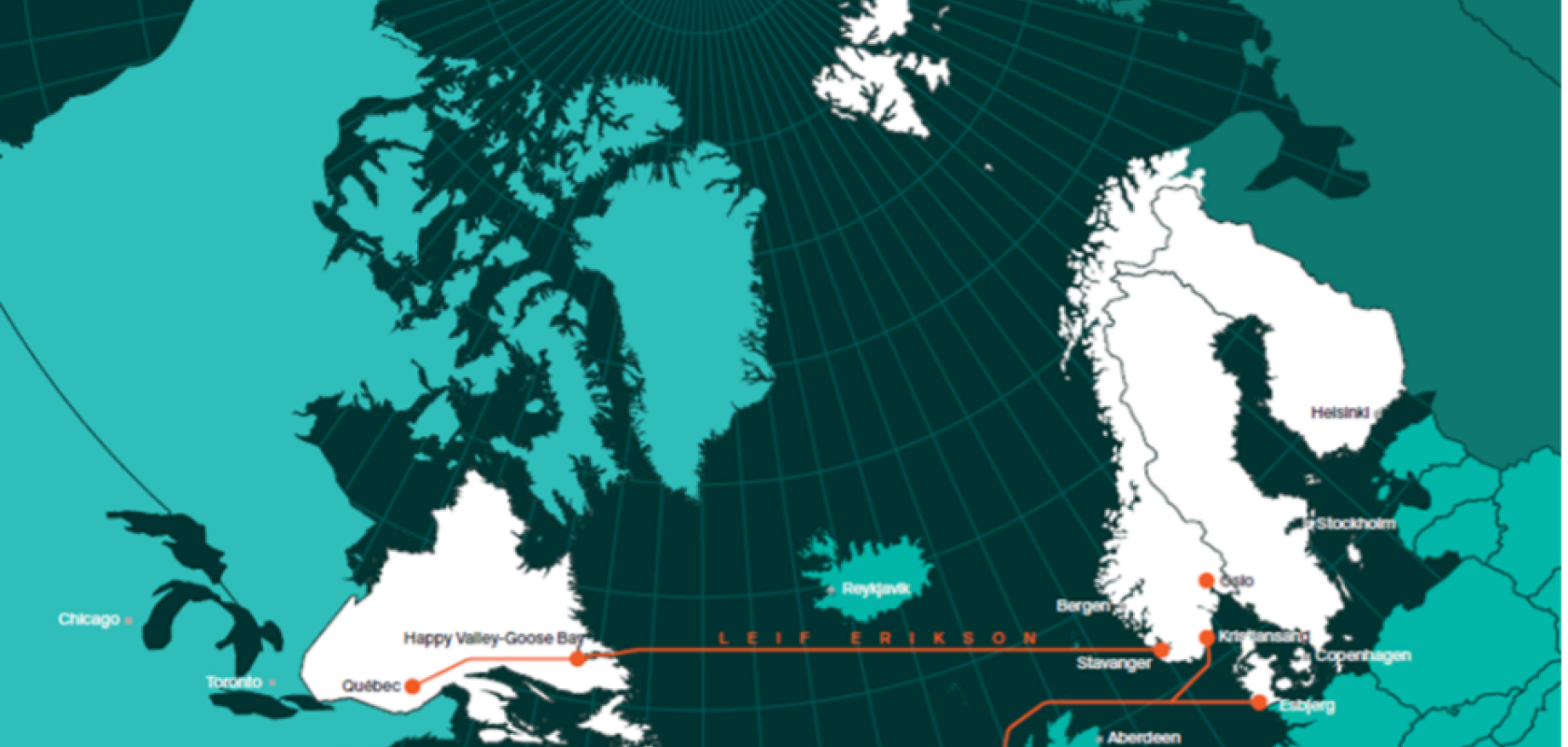 Nordic operator, Bulk Fiber Networks and subsea engineering firm, WFN Strategies have teamed up to begin a feasibility study for the prospective Leif Erikson cable project, which will connect Norway and Canada.
The Leif Erikson cable system will consist of a 4,200km direct link between southern Norway and Atlantic-Canada connecting into Goose Bay, including plans to extend the system terrestrially back to Montreal. It is designed to be the first trans-Atlantic cable powered entirely with renewable energy.
The feasibility study will be used for survey and construction planning, hazard identification, risk management, and budget and economic modelling. It will also develop sustainability requirements for the supply chain and life cycle management.
Bulk Infrastructure owns and operates more than 10,000 km of international and intra-Nordic high-capacity subsea and terrestrial fibre networks, including four live subsea fibre systems, one under construction and the Leif Erikson system now kicking off detailed planning. WFN Strategies will act as the project planner, designer, and implementer, establishing an initial understanding of the telecommunications infrastructure which will need to be constructed; creating a high-level plan (technical requirements and timeline) for developing that infrastructure; identifying any obstacles or issues in constructing the infrastructure; and providing budgetary cost estimates for the Leif Erikson Cable System project. 
Peder Naerboe, founder and executive chairman at Bulk Fiber Networks said: 'We are pleased to formally kick off the Leif Erikson project together with WFN Strategies. WFN's experience with submarine cable projects in the arctic regions as well as their determination to include sustainability as a key element all through the project management makes them the ideal partner for us in a project like Leif Erikson.'
Added Wayne Nielsen, managing director at  WFN Strategies: "We are excited to be working with Bulk Fiber Networks in preparing the feasibility study for the Leif Erikson submarine cable project. Bulk continues to demonstrate success in project execution and making sustainable digital infrastructure available for a rapidly expanding industry. This project draws nicely on our cable engineering and development capabilities, and we look forward to supporting this new system.'
It is estimated that the cable will be completed towards the end of 2023.