Fibre cable production expands in the U.S.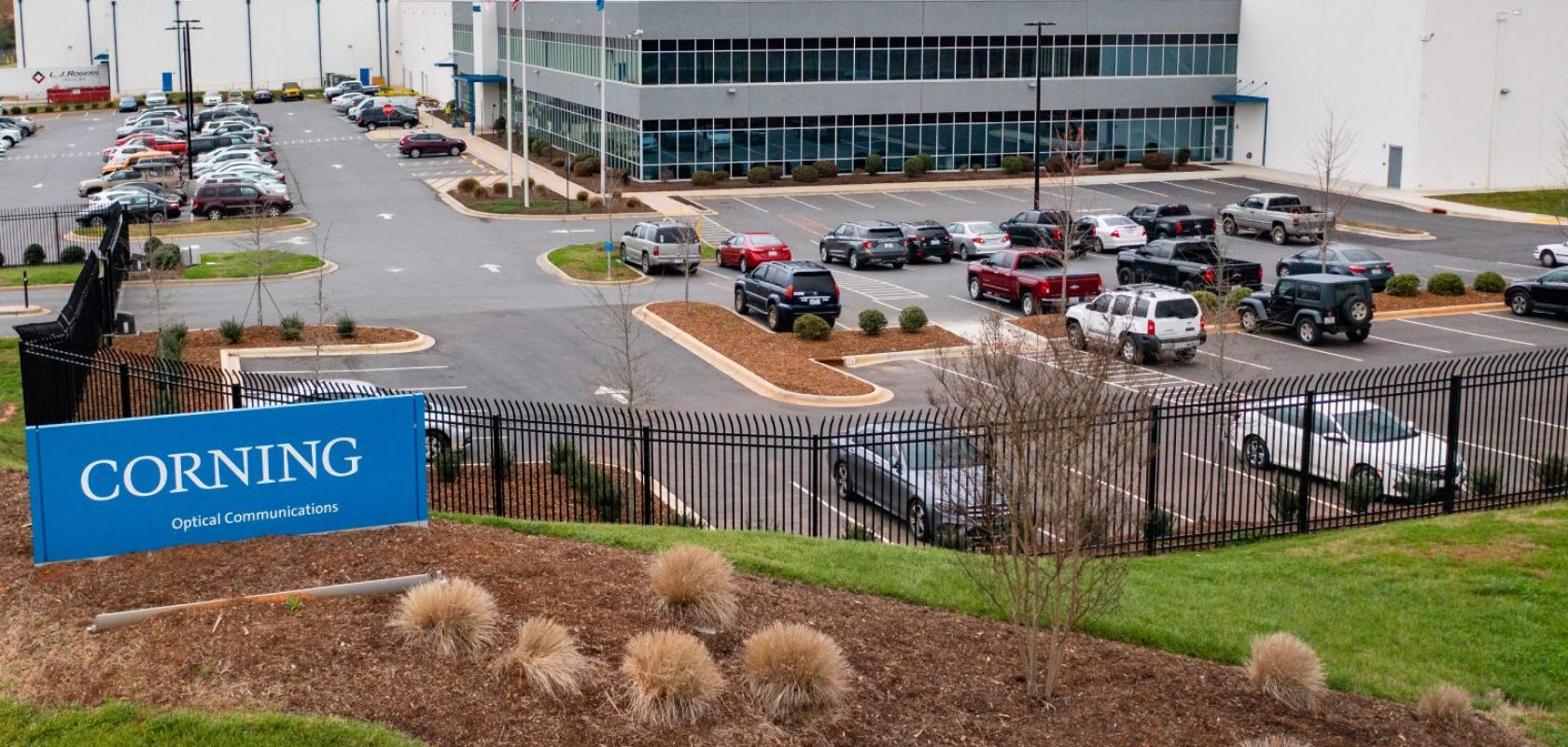 CommScope currently has two fibre-optic cable production facilities in North Carolina, one in Catawba and the other in Claremont. The company plans to expand its manufacturing at these facilities, where it will add lines of production for the newly introduced HeliARC cable line. 
The move, which was announced at a company event, at which Honorable Secretary Gina Raimondo, U.S. Department of Commerce, Assistant Secretary Alan Davidson, U.S. Department of Commerce, and the Honorable Governor Roy Cooper of North Carolina were in attendance, is designed to  increase fibre-optic cable output, hastening the deployment of broadband to underserved communities. 
Specifically designed for the needs of rural deployments, the HeliARC lines are expected to support 500,000 homes per year in fibre-to-the-home (FTTH) deployments in America. The company says that it will also increase employment opportunities with the addition of at least 250 jobs over the next five years, 90% of which will not require a college degree.
Chuck Treadway, President & CEO at CommScope says: "We are in the business of connectivity. We strive to provide superior solutions to our customers who, in turn, provide connectivity for businesses, individuals and communities. This increase in fibre-optic cable production is a great step forward for our 'Broadband for Everyone' program, furthering our commitment to serve the fibre optic cable market. We will produce more cost-effective and easier-to-deploy fibre-optic cable, add new jobs and simultaneously strengthen the supply chain in America."
U.S. Secretary of Commerce Gina Raimondo, whose agency is spearheading the national "Internet for All" initiative, adds: "Thanks to President Biden's Bipartisan Infrastructure Law, we're going to connect everyone in America to affordable, reliable high-speed Internet. But our Internet for All initiative is not just a connectivity program – it's an opportunity to create jobs and expand domestic manufacturing. As we've seen today, we can produce the materials needed for broadband deployment right here in America. With today's announcement of a $47m investment, CommScope is demonstrating its commitment to our once-in-a-generation infrastructure moment."
North Carolina Governor Roy Cooper says: "From telemedicine and remote work to education and small businesses, access to high-speed internet is essential in today's digital age. CommScope's expansion of fibre-optic cable production will help even more families get online in North Carolina and across the country."
Raimondo and Cooper also attended the formal opening of Corning's newest optical cable manufacturing campus in Hickory, North Carolina, alongside Stephen Milner, CEO of Planters Broadband Cooperative, on behalf of NTCA – The Rural Broadband Association. The new manufacturing centre is designed to help accelerate U.S. buildouts of high-speed fibre broadband networks and connect the unconnected.
With the campus's two new facilities, Corning will be able to help provide U.S. network operators with cable to bring high-speed fibre connectivity to underserved communities, particularly in rural America. The new facilities will also add hundreds of jobs to Corning's existing North Carolina workforce of more than 5,000. The new campus is part of a series of investments by Corning totaling more than $500 since 2020, to help meet growing fibre and cable demand and strong customer commitments.
Says Raimondo: "It is past time that every American be connected with affordable internet no matter where they live. We could not do it without the folks at Corning. We wouldn't have the fibre, the innovation, the cable. We wouldn't be able to connect rural America – all of America."
Adds Cooper: "High-speed internet is critical for North Carolinians to work, learn, get health care online, and connect with one another. Manufacturers like Corning know our strong workforce and economy make North Carolina the best place to do business, and we're glad to partner with them to create more good paying jobs in Hickory."
Corning Chairman and Chief Executive Officer Wendell P. Weeks says: "With this new manufacturing campus, we're creating local jobs, we're helping our workforce build important skills, we're cultivating our next generation of talent right here in North Carolina, and we're thrilled to continue addressing demand for the fibre and cable that are so vital to moving the world forward," said. "We appreciate the support of federal, state, local officials, and industry organisations as we come together to help connect the unconnected and to make 'Internet for All' a reality."
Corning also recently launched a strategic supply collaboration with NTCA to support rural network buildouts, providing NTCA members with a specially reserved supply of cable and connectivity solutions. NCTA representative Milner says: "We thank Corning for the work it has done to increase domestic production capacity and to help address the concerns of smaller, rural providers regarding access to fibre-optic cable. We look forward to continuing to work with Secretary Raimondo and her team to help ensure that the vision of the bipartisan infrastructure law can be realised."