FTTH growth in Chile hits nearly 38 per cent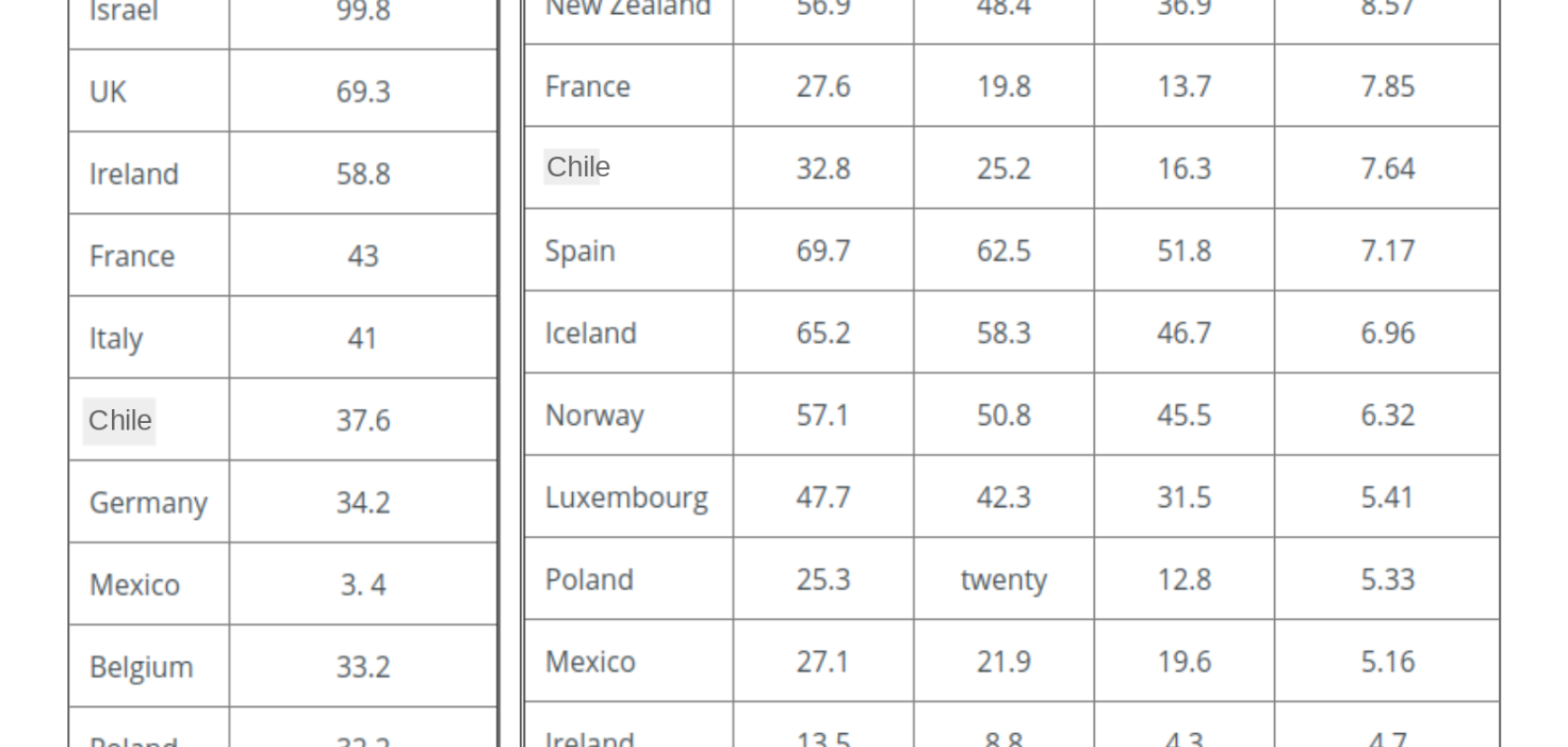 The Organisation for Economic Co-operation and Development (OECD) has released its latest report, which reveals that deployment of high-speed networks continues to grow in Chile. 
These figures were ratified by Chilean industry watchdog, the Undersecretariat of Telecommunications (Subtel), and they show that fibre connections in the market connections in Chile grew by 37.6 per cent between June 2019 and June 2020. This ranks  Chile sixth on the list of OECD countries, behind Israel 99.8 per cent), the UK (69.3 per cent), Ireland (58.8 per cent), France (43 per cent) and Italy (41 per cent).
Furthermore, the growth of  connections is higher than the average for OECD countries, which reached 13.5 percent in the aforementioned period. 
According to the OECD report, the proportion of  optics in Chile grew by 7.64 percentage points between the aforementioned period, reaching a market share of 32.8 per cent, being only surpassed by France (7.85 points) and New Zealand (8.57 points). With this, the proportion of fixed internet access with FTTH has doubled in the last two years.
The Minister of Transport and Telecommunications, Gloria Hutt, pointed out that " said: 'The increase in the deployment of high-speed networks is good news in different areas. Socially, it allows our users to access better quality connections, positively impacting their quality of life and allowing them to access more and better content. But it is also good news in terms of competition, since as this technology becomes widespread, it encourages companies to deliver better plans with better conditions for different users, and at more convenient prices.'
Undersecretary of Telecommunications, Pamela Gidi added: 'From the State we are working quickly and without pause to improve Chile's connectivity and reduce the digital divide, for that we are deploying kilometres of fibre optics with projects such as Fiber Optic Nacional and Austral Fiber Optic; that they had important subsidies from the State; in addition to last mile projects. These new digital tracings will allow thousands of citizens to access new technological features such as video conferences, online education, telemedicine, among others.'