New fibre route to connect France, Turkey via Trans Adriatic Pipeline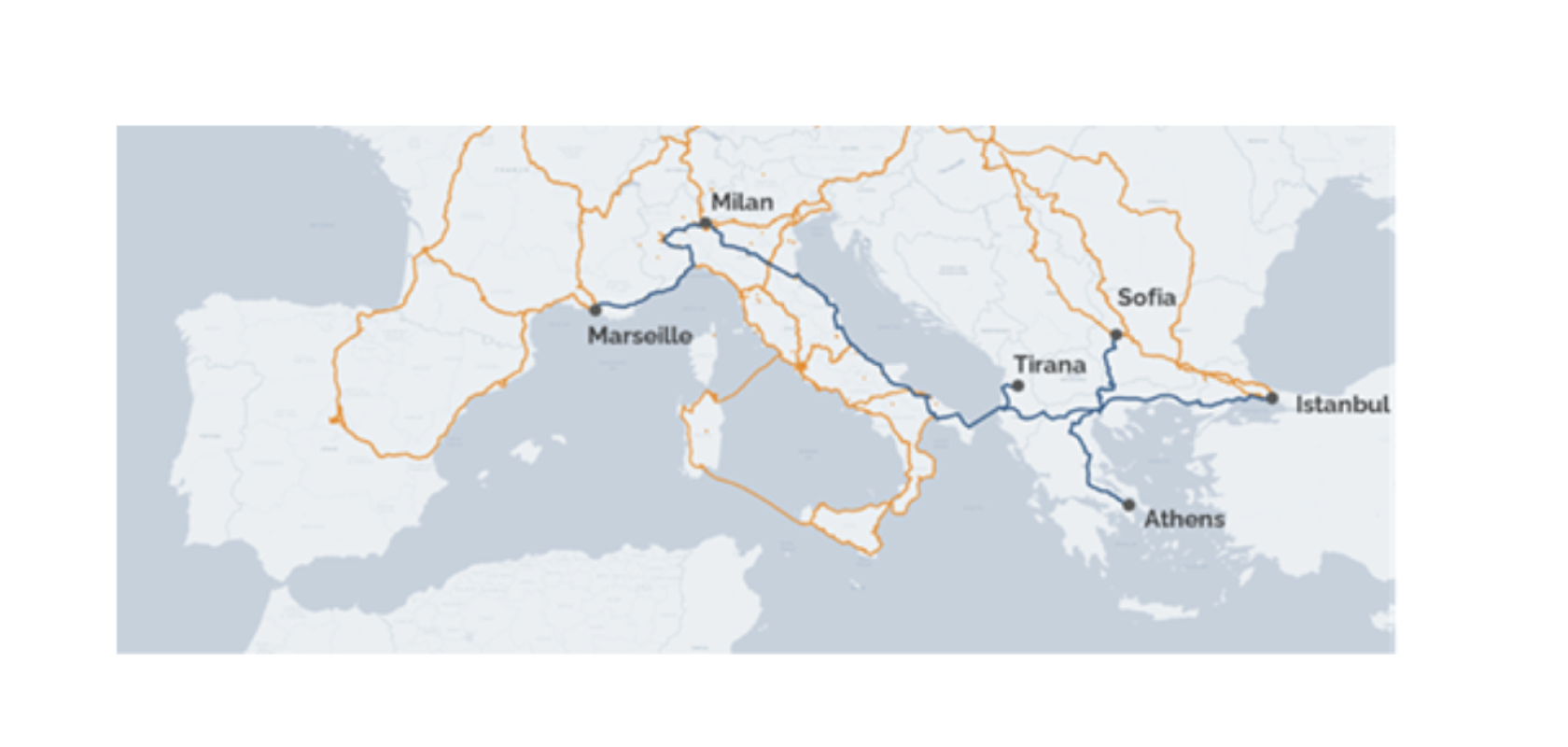 EXA Infrastructure and the Trans Adriatic Pipeline (TAP), part of the Southern Gas Corridor transporting natural gas from Azerbaijan to Europe, are partnering to build a new fibre route connecting France with Turkey.
The joint venture will use a fibre optic cable already installed by TAP alongside the 878-kilometre gas pipeline, creating a direct connection between south-east and western Europe to provide high-levels of redundancy over existing multi-stage alternative routes.
TAP has been an independent transmission system operator since late 2020. The pipeline connects with the Trans Anatolian Pipeline at the Greek-Turkish border, crosses Northern Greece, Albania and the Adriatic Sea before coming ashore in Southern Italy to connect to the Italian natural gas network. EXA will share access to TAP's fibre facilities, which are separate to TAP's gas business, along its full length. 
Through the new fibre optic route, the joint venture will add a direct link from Marseille to Istanbul to EXA's owned network infrastructure, with branches connecting to Athens, Sofia and Tirana. The new route will feature 36 pairs of high-capacity G652D optical fibre.
Martijn Blanken, CEO at EXA Infrastructure said: 'What we've unveiled is a critical component of a new digital route that links eastern and western Europe along a trade axis that goes back many centuries. This joint venture is a model for network expansion that we intend to replicate with other partners as we continue to invest in providing the best infrastructure where customers need it most.'
Luca Schieppati, managing director at TAP addes: 'More than a year since the start of operations, we have already enhanced Europe's energy security and allowed the introduction of another cleaner energy source in the Balkans. We are pleased that through this new joint venture, TAP will contribute to uniting south-eastern and western Europe's digital network, bringing benefits not only to TAP's host countries, but also to the entire continent.'
EXA and TAP expect to obtain any required clearances and the new system is expected to be operational in Q1 2023.