Openreach opens consultation on UK copper switch-off framework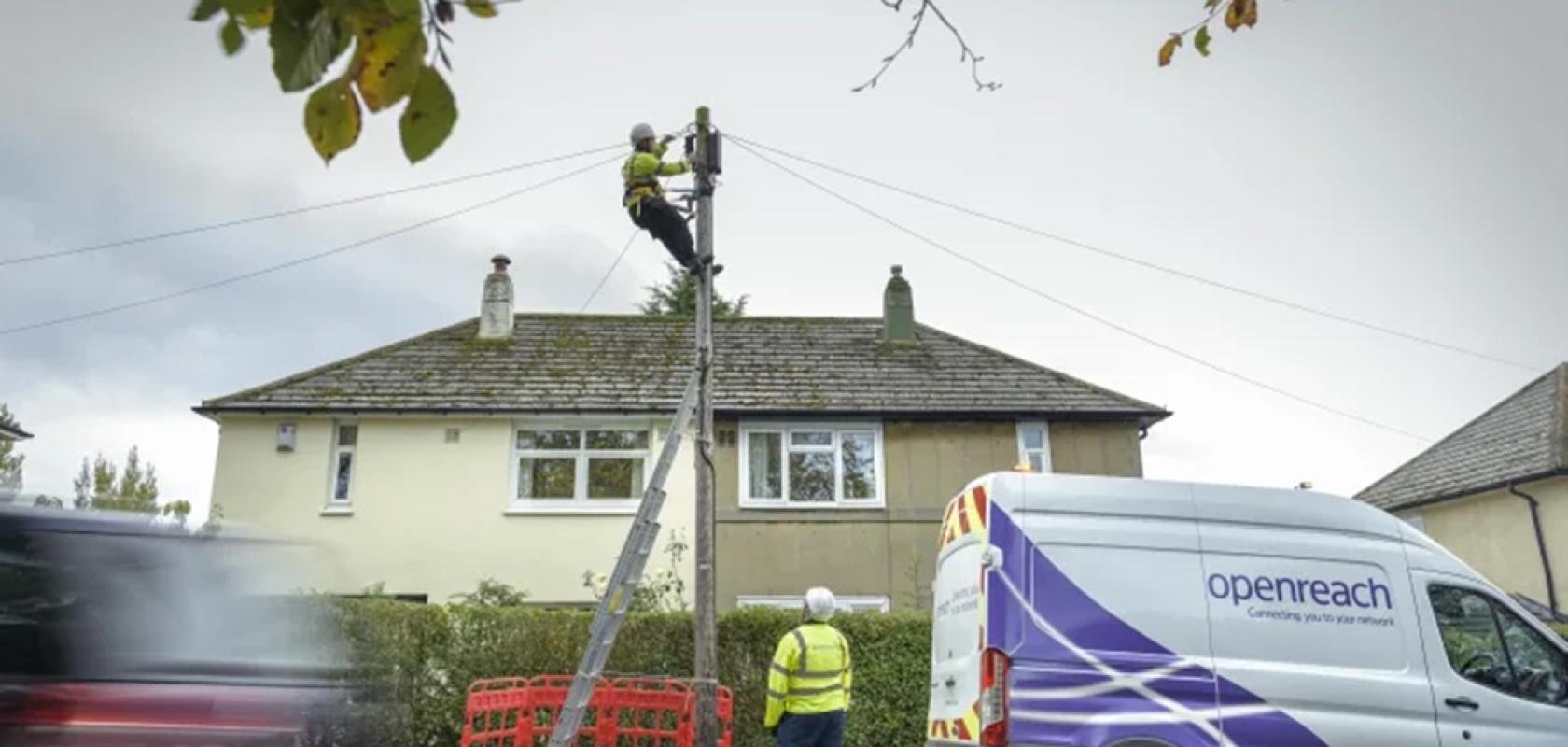 Openreach, owner of the UK's access network infrastructure, has opened a consultation to agree a framework to switch off the country's copper networks, so it can invest significantly in upgrading to fibre to the premises (FTTP) connections.
The consultation seeks views from the company's wholesale communications provider customers, including BT, TalkTalk and Sky, on how best to undertake the upgrade. In a statement Richard Allwood, chief strategy officer at Openreach said: 'We're determined to make the transition as fast and beneficial as possible.' It is asking communications providers partners questions in key areas, including: how it builds the new network; how the industry should migrate customers; and how Openreach should eventually retire the existing copper network.
Within the consultation, is a number of guiding principles, which Openreach says will be crucial to achieving a successful transition. These include:
Building contiguous footprints within exchange areas to avoid creating new 'not-spots';
Working closely with CPs to upgrade every customer in those areas quickly once the new network is built;
Offering a compelling, simple portfolio of products that supports new retail voice and broadband services;
Upgrading the large majority of people voluntarily, whilst developing an industry process for late adopters;
Withdrawing copper-based services progressively
Developing a consumer charter with industry and Ofcom that encourages transparent communications to homes and businesses affected, and includes protections for vulnerable customers.
Openreach is making full fibre infrastructure available to 14,000 homes and businesses each week, as part of its 'Fibre First' programme. It recently announced Salisbury as the UK's first entire city to gain access to FTTH technology under the programme.
The company has also consulted with communications providers on the withdrawal of analogue services which run over copper by 2025. This new consultation is about the withdrawing the infrastructure rather than the services themselves, however, the company sees the two as complementary processes. The new consultation will be open until 3rd May, after which, Openreach will publish a summary of responses along with next steps.
Said Allwood: 'Agreeing an approach to this upgrade process is a key enabler to deliver that larger ambition, and to bring the UK closer to the government's aim of nationwide FTTP network by 2033. We're determined to put customers at the heart of the process, and so will be speaking to the Government, Ofcom and key consumer, business and public sector groups as part of the consultation process.'
Minister for Digital Margot James commented: 'We're building a Britain that's fit for the future, and our plans for a national full fibre broadband network underpin our modern Industrial Strategy. Upgrading to gigabit capable connections will benefit homes and businesses all across the UK. I welcome Openreach's consultation on how to make this process as simple and efficient as possible whilst ensuring a competitive market is in place for all consumers and infrastructure providers.'
Added Felicity Burch, CBI Director of Innovation: 'Upgrading the UK's digital infrastructure will add billions to our economy, enable companies to adopt new technologies and close the productivity gap. Engaging business and consumers will be crucial in achieving the Government's vision for nationwide full fibre by 2033. Smoothing out the details through this consultation will help ensure the UK remains the number one place to start and grow a digital business."
Phil Sorsky, VP international sales, CommScope has also issued a response, saying: 'Though fibre-to-the-home (FTTH) subscriptions have grown in recent years, the UK still lags far behind the rest of Europe with a penetration rate of just 1.3 per cent, according to recent figures from the FTTH Council Europe. Speedy and reliable connectivity supports economic growth and an improved quality of life for everyone, and this kind of consultation with the industry is key to delivering the government's fibre objectives. While there are many technologies that can offer superfast speeds over 100Mb/s, we will only see speeds in excess of 500Mb/s or even 1Gb/s when we see fibre rolled out across the entire country.'