Avago unveils ultra-low power Fast Ethernet SFP transceiver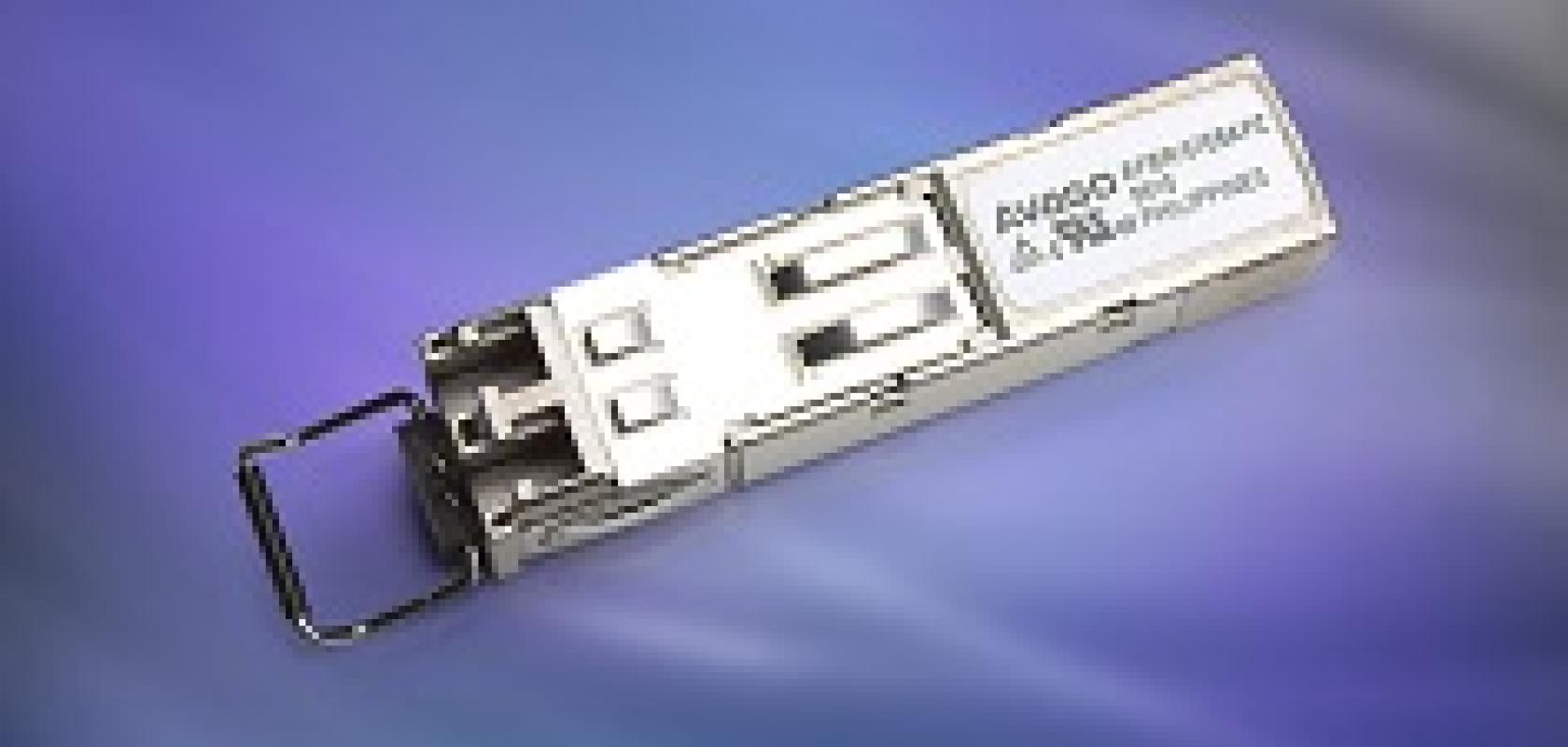 Avago Technologies has announced an ultra-low power Fast Ethernet small form-factor pluggable (SFP) fibre-optic transceiver module, the AFBR-57E6APZ, designed for industrial automation, controls and networking applications.
The device features a redesigned chip set for LED control, diagnostic monitoring interface (DMI) and signal processing, which significantly reduces the module power dissipation. Compared with the previous-generation device, the AFBR-57E6APZ consumes 42 per cent less power while delivering superior electrical and optical performance.
"Fast Ethernet is widely used in industrial automation, controls and networking. As more fibre-optic nodes are added to the network, cumulative heat dissipation becomes an industrial concern prompting the need for low power fibre-optic transceiver solutions," said Martin Weigert, vice president and general manager of the Industrial Fiber Product Division (IFPD) at Avago. "Our new ultra-low power 100BASE-FX SFP module is an ideal solution that addresses the power issue that affects many of our industrial customers, enabling them to simplify the network rack design and avoid having to use expensive cooling fans and ventilation in their systems."
The module is compatible with 100BASE-FX version of IEEE 802.3u supporting link distances up to 2km using 50/125µm or 62.5/125µm multimode fibre.  Product highlights include power consumption of 255 mW typical or 405 mW maximum over an industrial operating temperature range between -40°C and +85°C.
The AFBR-57E6APZ is compatible with SFF-8074i for conventional SFP interface and the SFF-8472 specification for DMI. Using two-wire serial communications as defined in SFF-8472, the device can provide real time information on temperature, LED bias current, LED average output power and receiver average input power. Robust, long-life LED technology preventing catastrophic failure of the laser like sudden death or mirror degradation.
Samples and production quantities are available now through Avago's direct sales channel and worldwide distribution partners.