Sumix launches new technology to speed-up fibre inspection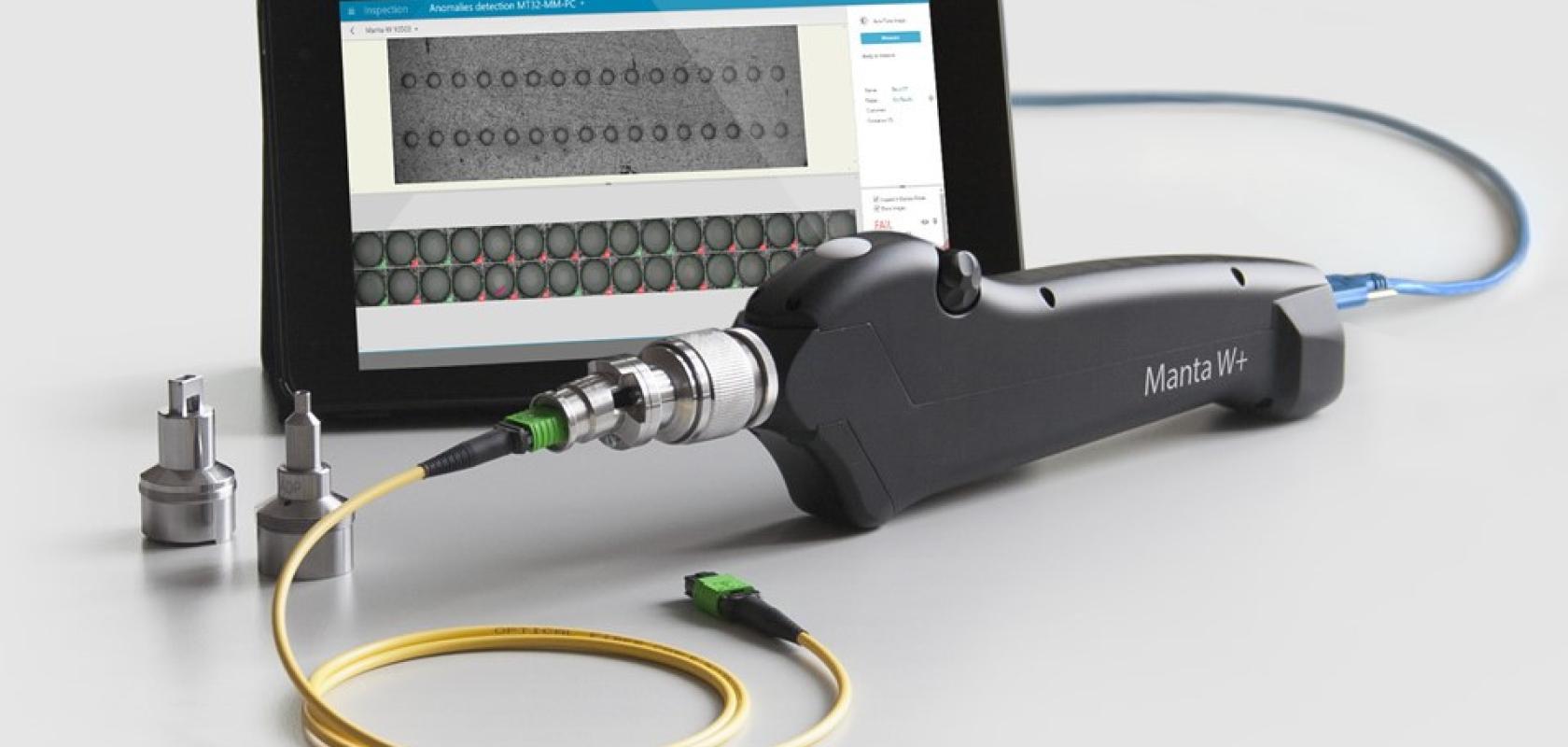 Sumix Corporation has launched a new technology for inspecting multi-fibre MPO connectors.
The company's Manta-W+ fibre inspection microscope offers automated inspection of multi-fibre push-on connectors with analysis, and pass/fail testing by capturing all fibre terminations simultaneously.
Multi-fibre push-on connectors, MPO and MTP are increasingly used in telecom central office, data centre, FTTH, and test and measurement laboratory applications. Each connector supports multiple fibres on a mating surface that is only 2.5mm x 6.4mm. Dirty or damaged connectors result in errors and expensive network downtime. Inspecting the end face and verifying each individual fibre has proven to be a challenge for operators.
The Manta-W+ performs an inspection of the entire end face simultaneously, providing a report on each fibre (up to 72) and with its wider view, can also inspect the guide holes, which can harbour dirt and debris that can easily be overlooked with other devices.
The Manta-W+, which can be used as a probe and a benchtop microscope, applicable for field use, as well as lab and manufacturing, represents the next evolution of Sumix' proven, industry standard platform of fibre scopes including SMX-Manta, SMX-Manta+, and Scopio series. Manta-W+ supports not just multi-fibre connections but also all standard types including popular LC, SC, SMA, E2000, AVIM, Mini-AVIM, and many more with an extensive selection of interchangeable tips available.