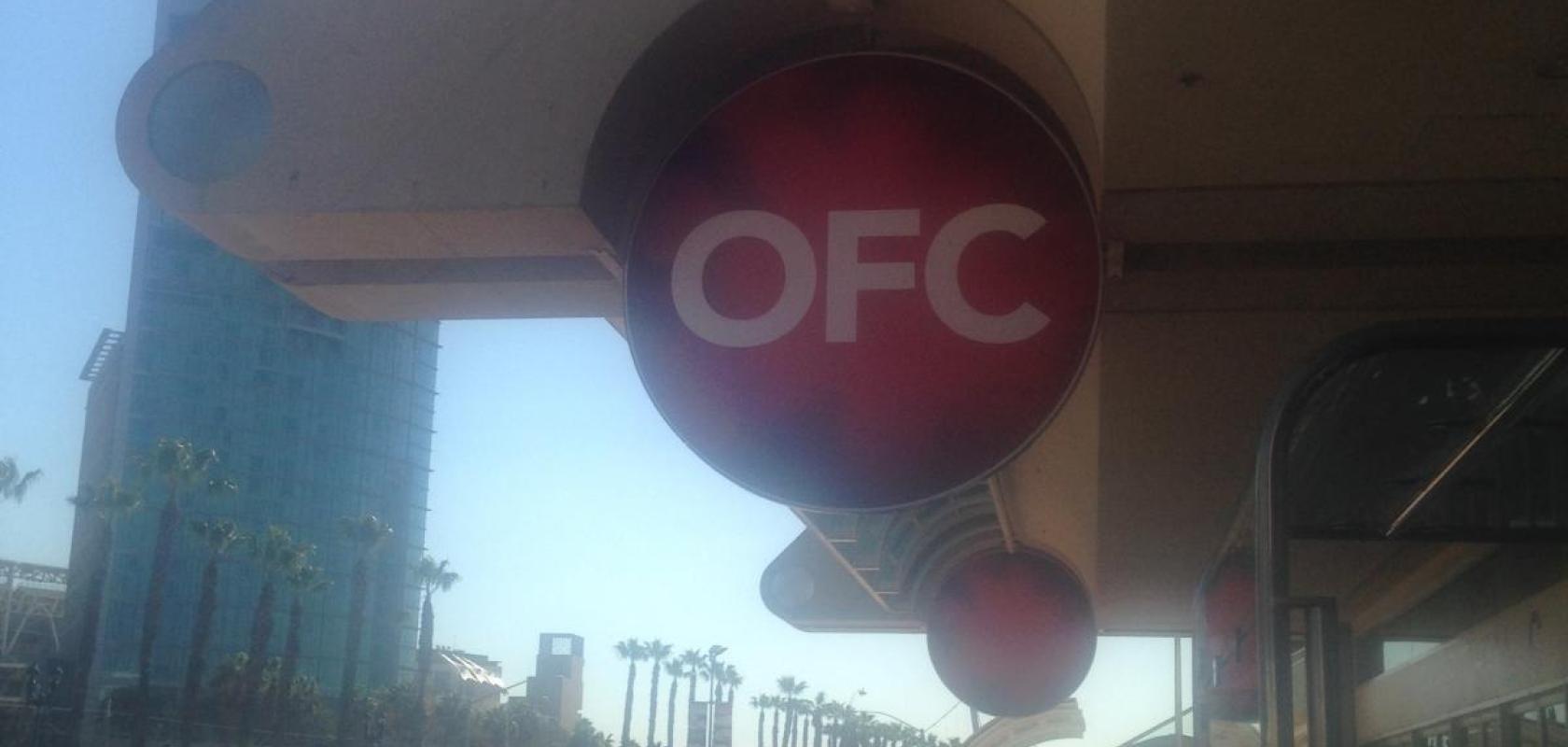 The recent virtual OFC Conference covered some of the industry's hottest topics. Keely Portway reports from the Market Watch conference talk about the current state of the industry. 
The 2021 OFC virtual conference and exhibition saw a host of product developments including new generation cables that are easier to install; that have greater bend resistance or more density; or even which have a completely hollow core. There were launches in 800G technology, co-packaged optics and those that are compatible with 400 ZR, amongst many others from big names such as
Corning
,
II-VI
,
Lumentum
,
Marvell
,
Viavi
and more. You can find out more by visiting our
product section
.
Last year's OFC was one of the last physical events pre-pandemic and this year's virtual event gave the feeling that there was something of a renewed energy for virtually demonstrating technology. Moving to the conference, the popular Market Watch panel brought together a mix of analysts to present what they feel are the key influences and drivers of the current market. Looking at the optical transport DWDM systems equipment market was Dell'Oro's Jimmy Yu. 
Yu stated that the market is a competitive one, rather than a monopoly, with the top seven companies becoming more vertically integrated, and focusing energy and funds into developing their own coherent DSPs and optical front end. 'These are high cost items for them,' he said, 'so some of them work on the indium phosphide (InP) or they choose silicon photonics (SiP), or do both to get the right sort of technology in place on the optical front end.' This, Yu believes, has been a key differentiator for those companies.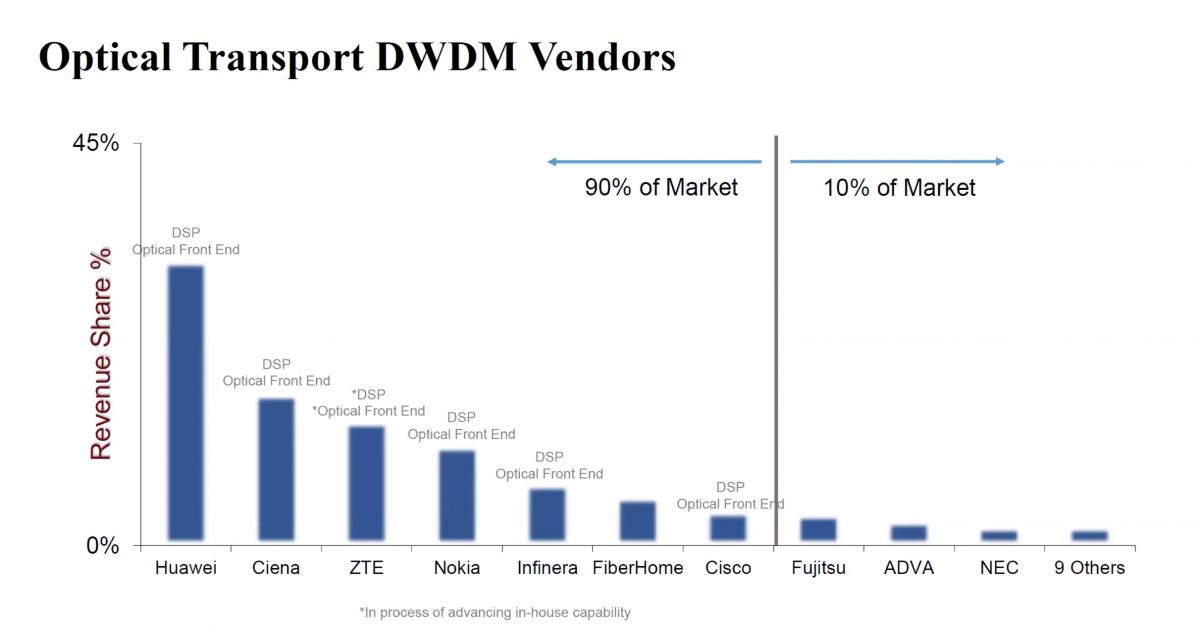 The top seven companies are becoming more vertically integrated (Credit: Dell'Oro)
Pressure point
However, he pointed out, this has created something of a pressure among the component suppliers. 'You can imagine the coherent DSP and optical front-end are some of the higher margin items, so the demand on component suppliers does get reduced because of that.' The component suppliers, believes Yu, have a lot to contend with already, with the U.S. restrictions on Chinese products because of the 50 per cent market share wielded by Chinese system vendors. '
By putting in place restrictions on Huawei and potentially other Chinese vendors, what we're actually doing is cutting in half the market opportunity for many of the component suppliers
.'
Yu touched on another trend that he sees as key with 400 ZR. 'I've been in the industry since the late 1990s early 2000s,' he said, 'when there was a term "God box." The idea was one system, one box that would "do it all." And while I still don't think we're there yet, I think, adding 400 ZR for coherent optics and a switch or router, the potential of doing more software in a centralised location, it really does bring us closer to that and that is a dynamic that I see impacting the optical system market going forward.
His view is that the vendors that develop or work on 400 ZR could be put at an advantage, as the dynamics in the market unfold. 'Guys like Ciena, Cisco and Nokia who are making their own 400 ZR pluggables, I think that gives them some room to grow or change. Also possibly Huawei, who had intentions to make it for 400 ZR. It's currently unclear, with those U.S. restrictions, but they do have those plans in place.'
Trend setter
Looking at coherent pluggable trends was Andrew Schmitt of Cignal AI, who said that he felt the technology would be a dominating trend for the next 12 months in terms of operator decisions and how they're building new networks. 'It's important however, to balance the discussion with a look at the numbers and the finances,' he said, 'because, ultimately, the technology only exists, if the business is there to support it.'
Schmitt referred to data gathered by Cignal AI over the years concerning spending by operator type on different types of equipment.This revealed that spending by traditional telcos in North America, such AT&T, Verizon and Lumen, as well as some of the wholesale operators has been in a systematic decline. 'Our opinion is there's not going to be a reversal,' stated Schmitt.
The silver lining, he said, comes in the form of the cloud operators, who have increased their spend on optical transport. The caveat being that this growth has started to tail off, particularly in North America. 'There's been excellent growth in Asia, from the Chinese cloud operators,' he said, 'but even the Microsofts, the Googles, the Amazons, their spending on optical equipment hasn't been going up at the same rate it has before, so that's created a challenging spending environment for optical equipment.'

Cloud operators have increased their spend on optical transport, while spend from traditional telcos has declined in North America (Credit: Cignal AI)
Going the distance
Looking at all of the announced performance for existing 400 and 600G, as well as the emerging 800G solutions from Ciena, Nokia, Huawei and Infinera, Schmitt detailed the trials that have taken place and the distances that have been achieved using fifth generation coherent technology. 'Primarily Ciena and also some trials from Infinera, there's a big jump in terms of performance by moving to, not just those higher rates, but the higher baud rates that increase the performance of those links.'
Schmitt moved on to the trials that have been announced for 400 ZR +, which indicates, he said, that a 400 ZR+ solution is on track to match the performance of state of the art technology from just a few years ago. 'This is a massively disruptive event,' he said. 'It's happened before with some of the 200G solutions from Acacia but we haven't seen the level of supply as we are today.' 
One of the interesting questions this raises, said Schmitt, is whether purchasing two ZR+ modules or one 800G solution can essentially achieve the same distance. 'The other thing is the amount of spectrum being used by that high performance solution from Ciena or Infinera is not significantly less than what ZR+ uses. Two ZR+ modules will use about 150gHz for a spectrum, 800G  will use slightly over 100gHz a spectrum. Depending on the pricing for these pluggables, they can become a very compelling alternative to a lot of these embedded solutions, particularly in metro networks.'
Addressing the issue of whether 400 ZR is going to act to cannibalise optical systems, Schmitt said: 'I think the important thing to keep in mind is the pluggables, particularly 400 ZR, they're enabling applications that just you simply couldn't do before, because it would have been too expensive. The price point for using 400 ZR in your network is lower, so it allows you to build more network. It's not all cannibalisation, it's going to be a lot of market creation.'
Driving forces
Schmitt sees pluggables as having three different markets with different drivers. 'The first is cloud and colo,' he said, 'and that's 400 ZR. These are the prime customers for the 120km or less pluggable. This is going to ramp pretty fast based on a quick turn-on from a few large hyper scale operators. It's mostly a new market with minimal cannibalization of existing optical equipment. Ultimately, as we start looking at ZR +, it's very possible that these two markets are just going to converge. There's not much of a difference between the two of them in terms of hardware, it's really a matter of what features are enabled in the DSP and we may just see both come together.'
Looking at demand for ZR +, Schmitt predicted that this will come from the traditional operators in the U.S. 'There is going to be slower adoption,' he said. 'These operators don't move quite at the speed of the cloud companies. But when we look at our forecasts, we think that by 2025, around a fifth of the metro long-haul market will convert over to pluggable.'The third market is one that 'no one's really talking about,' said Schmitt, and it is 100G. 'There's still a tremendous amount of 10G WDM sold into the access networks, into the metro networks. There's an opportunity to move that to 100G coherent; it fits into the existing common infrastructure that requires 50gHz windows. There is a big opportunity, but the ramp is highly dependent on pricing. So, when we think about our forecast, this is where we're likely to have the largest error bars.'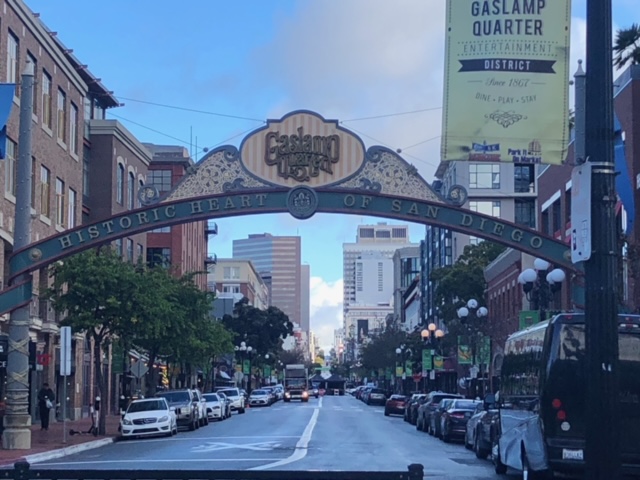 As things stand, OFC is set to return to its physical format at its usual San Diego location from 6-10 March 2022.